This page is under construction
We're a network of individuals, businesses and organizations devoted to sharing

the best of our state with visitors. We are building our richest renewable resource: Tourism by providing Nevada businesses and organizations access to the world travel market via print and the internet.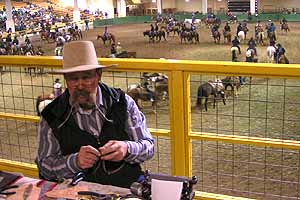 We have no meetings, no officers, no dues, no structure, we are just people working together to help our visitors find the very best Nevada has to offer.
How you can join
Subscribe to the NevadaGram, share your discoveries, send a photo, buy an ad, recommend a restaurant, post news about your events, activities and attractions, correct an error, become a sponsor, recount an adventure, tell a friend.
What do you get?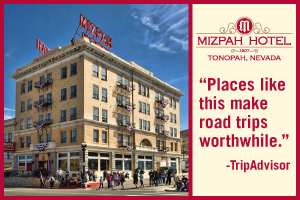 If you're a visitor you get more fun to choose from. If you're in business or are supported by the taxes businesses pay, you help bring new customers into the market.
What does it cost?
Anywhere from nothing at all to $1500 a year, depending on who you are and what you want. If you're a Nevada-lover looking for new adventures, or a traveler checking on the best route across the state, come on in. Our sites are supported by advertising and sponsorships from the folks who want to serve you along the way.
Have a travel question? Email questiondesk@nevadaweb.com
If you're a Nevada person, business or organization catering to visitors, we have some free options and some paid-for options. Email hq@nevadaweb.com or call 775-847-0321 for particulars.
Building our brand to be the Preferred Travel Resource
for the Most Interesting State in America
NevadaWeb
P.O. Box 12 Carson City, Nevada 89702 Tel—775-847-0321
hq@nevadaweb.com