The Nevada
Travel Network
Advertising Rates
[Effective March 31, 2016]
www.nevadatravel.net
Telling Nevada's Story 24/7/365
1,000,000 page views in 2014, on a pace to double it in 2015!
Advertising Rates
Sponsor Billboards
Facebook Ads
Both
3-month
$250
$200
$350
6-month
$350
$350
$550
1-year
$600
$360
$750
Tahoe House Hotel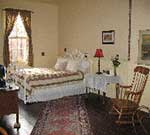 164 South C Street
775-847-5264 or 775-771-8104
Our delightfully cozy Inn in the heart of Virginia City has been painstakingly restored to its original elegance. 14 beautifully furnished Guest Rooms with individual bathrooms, a Garden Suite with kitchen and a separate Carriage House for that romantic getaway. We host weddings and special events, with catering available.

Extra Added Bonus: Every advertiser gets a FREE Enhanced Listing in a Category of choice with a website link, photo, and 50-word description for ONE YEAR no matter the term of the ad. $99 value -------->
Here is the new City page design which we are deploying throughout the site.


See it for yourself here

These pages are designed to provide visitors with current local information, all on the page they came looking for. Listings are provided for restaurants, lodging, shopping and other local resources for travelers on separate Category pages.

And advertising. You see sponsor Billboards (banners) across the top of the page, and Facebook ads down the right side. We've put ads from our current advertisers and sponsors right here on this page so you can see how they work.


Billboards

These are brief, iconic messages linked to the appropriate pages in your website. Some billboards are anchored to particular pages so they appear every time one of them is called; there are two billboards anchored to this page, the Carson Valley Inn and the Carson Valley Convention & Visitors Authority. The other open spots are filled by randomly selected billboards from the same group.

The billboards are assigned to one or more groups, and so appear on the most appropriate pages. Thus the Carson City CVB billboard is anchored to all the Carson City pages, and is also pulled randomly for any the US 50 and US 395 pages. Lots of exposure, strategically deployed.

We're also building pages devoted to Lodgings, Dining, Area Information, Shopping and Attractions along each highway, so there are plenty of appropriate places to anchor your billboard, at no additional cost.


Facebook ads

These are the ads in the Adstack on the right side of the page. The ads you see there have been drawn from the advertiser's most recent Facebook post, and are thus current and correct — so long as the advertiser is diligent in updating Facebook. The most recently updated post appears at the top of the Adstack, and our website visitor who clicks one is delivered to the advertiser's FaceBook page.

This is a powerful and productive way to attract travelers. As they are planning their trips, setting their routes and making their arrangements online they're seeing what you have to offer, and as they approach your freeway offramp they're reading about today's specials on Facebook. The website is your front entrance and leads into the formal presentation of your message; for that you want a billboard. Bringing visitors to your Facebook page is like inviting them into the kitchen through the back door, a screen door with delectable aromas drifting out of it and friendly chat going on inside.

---
The Nevada Travel Network
775-847-0321 hq@nevadaweb.com
PO Drawer F Virginia City NV1 89440