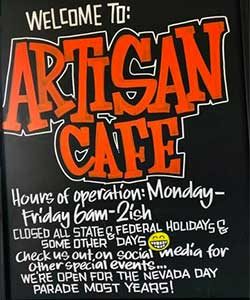 Artisan Café is a fresh-food cafe and bakery at the corner of 7th & Carson Streets. We serve superb sandwiches, wraps, paninis, salads, soups, fresh baked goods, speciality drinks, coffees and espresso. We feature new items daily, specials too!
We serve Breakfast and Lunch from 6 am to 2 pm Monday through Friday, and we want you to be glad you came in.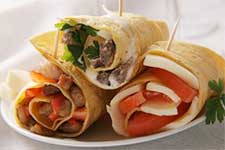 We are partners with DoorDash. Download the app to your phone and have your food delivered!
​We cater! We do to-go orders! Here is our menu — call ahead with your order or with questions any time at (775) 283-0164.
We close for all state and federal Holidays, except Nevada Day.
A Note From Cafe Owner Jeanne Dey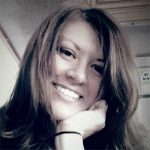 The Artisan Café is my dream business.
I worked my way through college at UNR in a variety of restaurant positions, and was able to open the Artisan Café with the help of my family, close friends, my staff, and people who loved me and saw power and strength in me. I work 25 hours a day, 8 days a week in the café and I love it! It's my second home and pride and joy. I'm here every day and so grateful to be doing something I absolutely love!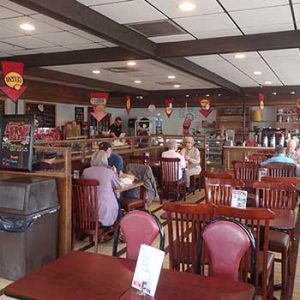 A big part of what makes me happy is helping my customers feel welcome, happy, and comfortable. This is a place where you can be you. Come in for something delicious and relax, laugh awhile, and enjoy the time you're here! My motto for the café is, "Take it easy! :)" We strive to take care of every customer on a personal level, we genuinely care.