2022 Pahrump Fall Festival
September 22 @ 5:00 pm

-

September 25 @ 5:00 pm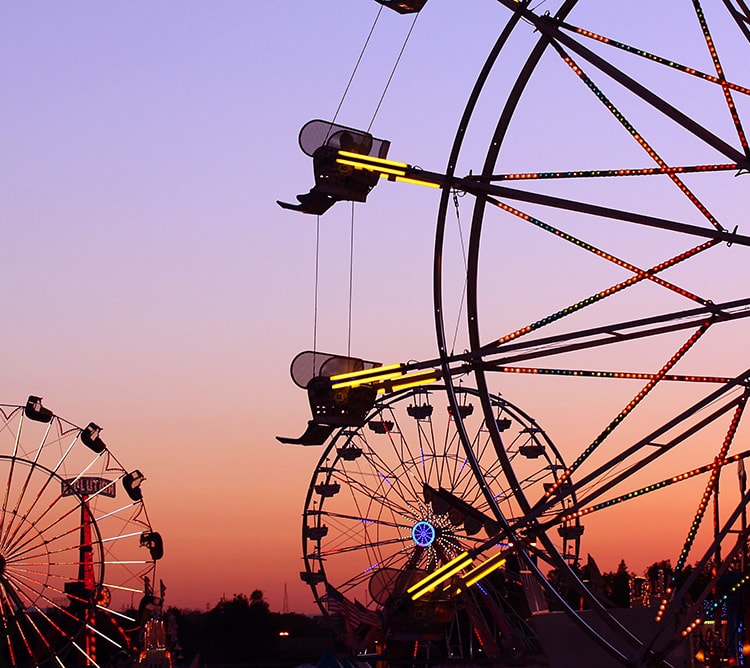 Celebrate Fall with this 57th annual tradition, the Pahrump Fall Festival! The festival started out as a simple harvest festival where a couple hundred people gathered to share the harvest, have fun and eat some good barbecue.
Today, the festival starts on a Thursday and continues for four days ending on Sunday. This event is brought to you by the Town of Pahrump providing free admission to the festival and entertainment. There is a fee for the rodeo and unlimited carnival ride bracelets are available for purchase.
The Fall Festival includes a parade that commemorates the occasion traveling down Highway 160. Saturday traffic comes to a stop on Highway 160 as the annual parade travels down the highway for about 2 miles with over 50 floats. Hundreds stand and cheer on the high school marching band and carnival of floats as they make their way down the town's main highway. This year's theme is Stars & Stripes.
Rides, rides and more rides are another highlight of the festival! Kids and grownups alike come out to enjoy the thrill of riding the latest stomach twister. Rides include a roller coaster, a Ferris wheel and a boat load of fast turning rides for every thrill seeker. And no carnival would be complete without booths and booths of carnival games and your favorite carnival eats. Want to experience the excitement of riding a bull at the rodeo in a safe environment?
A highlight of the Fall Festival is the rodeo! The first festivals were made up of solely the rodeo and over the years the festival evolved into a 4 day celebration where the rodeo is still at the center of it all.
Hundreds of vendors gather at the Pahrump festival. Many of the vendors sell food and beverages while others cater to arts and crafts. You can encounter everything from new gadgets to handmade gems.
Don't miss the Arts and Crafts, Food and Horticulture exhibits at the Bob Ruud Community Center.