30th Annual OATBRAN – Ride Across Nevada
September 26, 2021

-

October 2, 2021

$1800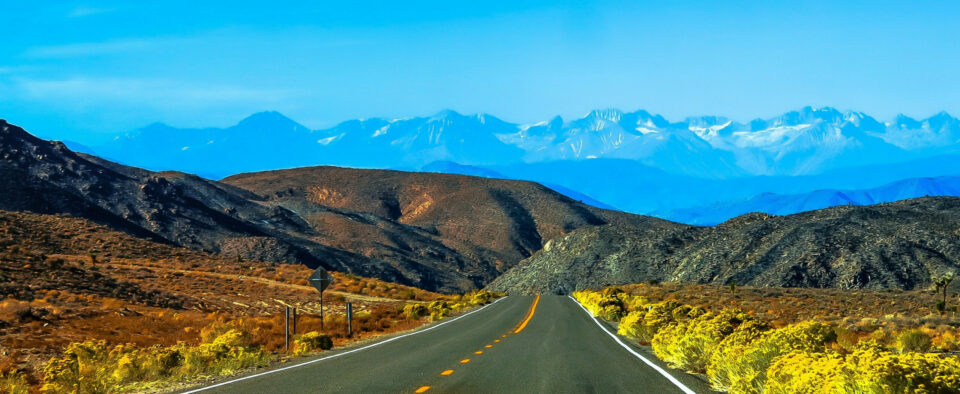 One Awesome Tour Bike Ride Across Nevada
Day 1 – Participants will meet at the MontBleu Casino Resort & Spa in Stateline, Nevada on the south shore of beautiful Lake Tahoe. Riders will check-in and receive a Nevada Welcome packet, name badge, a custom ride jersey, event water bottle and more… We will share and enjoy a great dinner as we get acquainted. Orientation, introductions and prize giveaways too! The 24-hour action of the MontBleu Casino and a good night's rest is offered at our host hotel. OATBRAN is a motel style accommodations tour, so all overnight accommodations are included with the fees, based on double occupancy. Single supplement rooms may be available for an additional $350.00 fee, but we can't guarantee a single room in Austin, NV. Pre and Post nights are available at a discount should you arrive early or stay after we return; Call the MontBleu Casino Resort at 800-648-3353 and identify yourself as an OATBRAN participant. Check-in: 3:00 pm – 9:00 pm Dinner & Reception party: 6:30 pm – 9:00 pm
Day 2 – "A Taste of Nevada" Stateline to Fallon – 91 miles – 2330′ climbing After Breakfast and checking out of rooms, Our first day on the road begins with photographs and opening group photo as riders depart Stateline on Highway 50 – America's Loneliest Road. The route this day includes riding the southeast shore of Lake Tahoe to the top of Spooner Summit at 7,149′. You'll enjoy a 2400′ descent down to Nevada's Historic Capitol, Carson City. Beyond Carson City, you'll pass the highway leading to Virginia City, site of the famous silver mines of the Comstock Lode. Further east, we'll travel through Dayton, one of Nevada's oldest towns established in 1849. Our overnight destination is Fallon, famous for its "Top Gun" Naval Air Station and its award-winning Heart O' Gold cantaloupes grown on some of the most fertile agricultural land in Nevada. A great dinner and overnight accommodations will culminate this first memorable day.
Day 3 – "The Longest Day" Fallon to Austin – 113 miles – 4700′ climbing (maybe 5700′) This is a big day! There are five climbs this day and like yesterday, some incredible scenery. We'll stop at Sand Mountain, a 600-foot tall sand dune (remnants from the sands of a prehistoric sea), and Old Middlegate Station a historic Stagecoach and Pony Express Station. Our traditional Highway 50 route stops at Cold Springs Station for lunch (May offer Old Hwy 50 – Hwy 722 Option), and three climbs are your challenge after lunch: New Pass Summit at 6,348′; Mount Airy at 6,679′; then the climb up to Austin at 6,527′; we will be riding the "traditional" route this year to Cold Springs Station to celebrate its re-opening after it burned down in 2007. We plan to offer the optional Old Highway 50 route (Hwy 722) that may offer more climbing, based on how many participants would like to ride it this year. In 1862, a Pony Express rider kicked over a rock and uncovered a rich silver vein. Within two years, nearly 10,000 people flocked to Austin, which produced over $50 million in silver. Some of the oldest buildings in the state are still standing, like the Stokes Castle, the International Hotel and the Gridley Store. A great meal and overnight accommodations will cap this day's ride.
Day 4 – "A Re(dis)covery Day – I Think!?" Austin to Eureka – 70 miles – 2600′ climbing Ride Day Three starts with a quick warm-up … the remaining climb up Austin Summit cresting at 7,484′, over Bob Scott Summit at 7,195′ down and across the Big Smoky Valley and back up Hickison Summit at 6,546'. The remainder of the days' ride is mostly flat with rolling rises and descents, crossing wide-open valleys with vistas that go for 20 miles. We'll arrive in Eureka for a great afternoon of exploring the many historic buildings, swimming in the Eureka pool and relaxing at the Best Western Eureka Inn, complete with hot tub. In 1878, more than 9000 people resided in this mining community where lead was the principal product, making it the state's second largest city. Displays in the Eureka Sentinel Museum will give you a feel for the frontier life, and a visit to one of the six cemeteries is also an interesting side trip. Raines Market, the Owl Club, the Eureka Opera House & Court House are some of the sites to visit. A home cooked meal is on tap for the evening complete with Cheers to get you pumped up and comfortable overnight accommodations.
Day 5 – "Rolling Beauty – Is this Nevada?" Eureka to Ely – 79 miles – 3,900′ climbing America's Loneliest Bike Tour continues with another challenging day with four summits to cross. The first climb is up Pinto Summit at 7,350′; the second is up Pancake Summit at 6,492′; then Little Antelope Summit at 7,438′ before lunch. We'll finish the day by climbing and descending the 7,539′ Robinson Summit into Ely. Riders enjoy this day as the topography and scenery offers a different view of the Loneliest Road. Ely is the eastern gateway to "Loneliest Road in America" and is an outdoorsman's paradise offering hunting and fishing. It is one of the country's major copper & gold mining regions. You'll also find the Nevada Northern Railway Museum and the White Pine Public Museum that help tell the story of the region. We'll enjoy another western hospitality "Thanksgiving" style dinner and a night in a Cell in the "Jailhouse" Motel… but the lure of some of the night spots and casinos may get the better of you.
Day 6 – "The 'AWE' in Awesome" Ely to the Utah Border, Baker & Great Basin National Park 71 miles – 3,300′ climbing Our final day of riding promises to be one of the most memorable of the tour. We'll depart Ely and climb over Conner Pass at 7,733′ and continue over Sacramento Pass at 7,136′. We'll try to all gather at The Nevada/Utah border for a group picture at the Border Inn — the end of the ride. This is where the "Awe" gets put in the word "Awesome" … You'll see the glacier fields of snow-capped Wheeler Peak at 13,061′ and for the first 20, an optional tour of the spectacular limestone caverns of the Lehman Caves is offered. You've completed "One Awesome Tour Bike Ride Across Nevada – America's Loneliest Bike Tour." The fun begins with a great dinner and special awards will be given out to distinguished participants and everyone receives an "I Survived America's Loneliest Bike Tour" T-Shirt. All participants will be transported back to Ely to party.
Day 7 – "Déjà vu – The Trip Back in Time" The Return to Lake Tahoe Breakfast is served early and all your gear & bikes will be loaded for the return trip to Lake Tahoe. Deja Vu! Everything you rode over the past days will pass before your eyes in reverse. We'll make final stops in all our host communities, a no host lunch stop in Austin and last chance to pick up some Heart O' Gold's in Fallon. Most of all, a time to say goodbye to friends who have shared this experience of riding One Awesome Tour – Bike Ride Across Nevada. Approximate arrival time is 5:00 p.m.