Beyond Van Gogh – Reno
August 19 @ 10:00 am

-

October 3 @ 10:00 pm

$24 – $94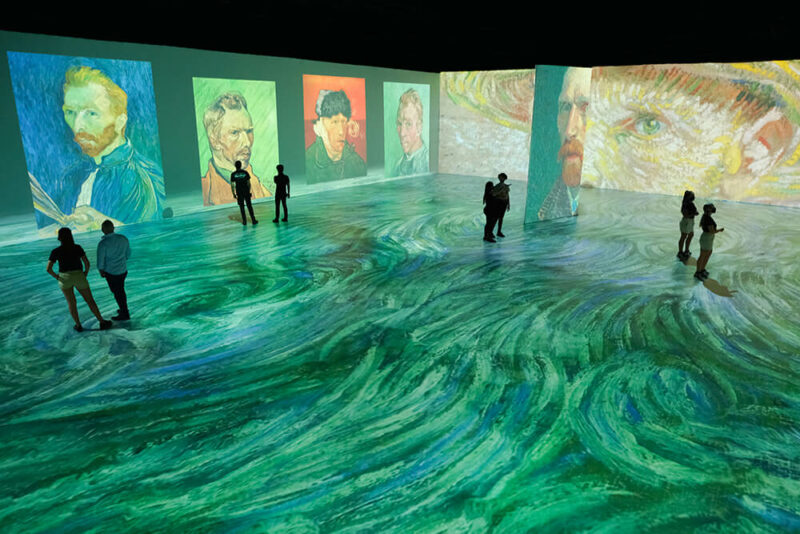 Beyond Van Gogh is a new truly immersive experience. While other shows use virtual reality or still images, our show breaks barriers by incorporating both still and moving art. Masterpieces, now freed from frames, come alive, appear, and disappear, flow across multi-surfaces, the minutia of details titillating our heightened senses. The show is projected on every surface around you, this makes you feel as though you have stepped directly into a Van Gogh painting. We accompany the show with a beautiful score and include many other surprises!
Immerse yourself in the world of Vincent Van Gogh like you've never experienced before. Beyond Van Gogh is a rich and unique multimedia experience, taking the viewer on a journey through over 300 iconic artworks including instantly-recognizable classics "The Starry Night", "Sunflowers", and "Cafe Terrace at Night", now freed from their frames. Set to a symphonic score and using the artist's own dreams, thoughts, and words to drive the experience as a narrative, Van Gogh's art comes to life by appearing and disappearing, flowing across multiple surfaces and heightening the senses with their immense detail. Guests will leave with a new appreciation of this prolific artist's stunning work.
August 19, 2022 – October 3, 2022
Hours of operation:
Sunday – Thursday: 10am – 9pm (last entry 8pm)
Friday & Saturday: 10am – 10pm (last entry 9pm)
L0cation:
Reno-Sparks Convention Center, Exhibit Hall 3
4590 S Virginia Street, Reno NV 89502
Duration:
The visit will take around one hour with final entry one hour before close.
What safety measures are in place for Covid-19?
Beyond Van Gogh is following the approved guidelines below:
Timed ticket sales to help reduce congestion and capacity.
Arrow markings to allow for separate entrance and exit directions.
Increased cleaning practices of high touch surfaces with approved cleaning products.
Multiple hand sanitizer stations throughout the exhibit and venue.
Contactless transactions only to lessen transmission risk.
Masks are recommended inside the venue.