Burning Man 2021 – CANCELLED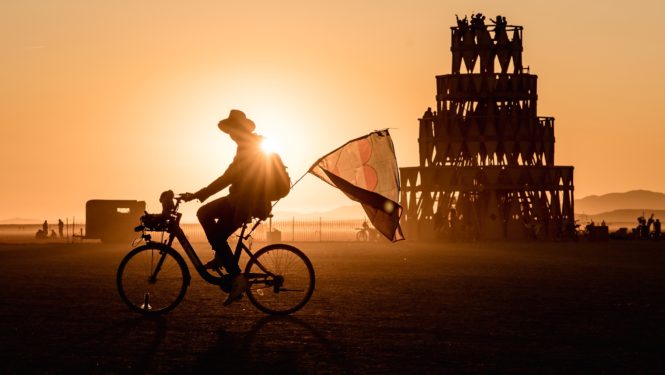 CANCELLED
We have had to adapt to the twists and turns of a global crisis, complex public health information, and the growing hope that we can start rebuilding our lives together soon. We have decided to set our sights on Black Rock City 2022. We have the time now to imagine what we can bring to BRC 2022 that will really make a difference.
Invitation to the Future

We know that for many, securing a ticket is what solidifies Black Rock City plans and kicks off other projects related to the Burn. Opening that envelope in the mail, seeing the Survival Guide, and enjoying a Fireball candy makes it all real.
We are pleased to announce an Invitation to the Future!
The idea is simple: Those who have the financial means can buy a reservation that guarantees access to purchase one ticket to each of the next two Black Rock City events at the published Main Sale price. In other words, securing a reservation ensures you have an opportunity to get a ticket the next two times we can gather together in Black Rock City. This is a chance to secure your own future participation in Black Rock City and support Burning Man Project.
Here are the details:
The Invitation to the Future opens April 10 and can be accessed through your

Burner Profile

(set one up or update yours now!)

Up to 1,000 reservations will be available for $2,500 each, with the option to contribute more.

Individuals will be able to secure a maximum of two (2) reservations.

Each reservation will ensure the holder future access to purchase one (1) regular-priced ticket to each of the next two (2) iterations of Black Rock City. (A reservation cannot be redeemed to purchase two tickets to the same iteration of BRC.)

These reservations are nonrefundable and nontransferable. However, when reservations are redeemed to purchase tickets, those tickets will be fully transferable subject to the terms and conditions applicable to that event.


Please check with your tax advisor as to the tax-deductibility of any of the amount paid for a reservation.