10th Annual CTR Rockabilly Riot – Fallon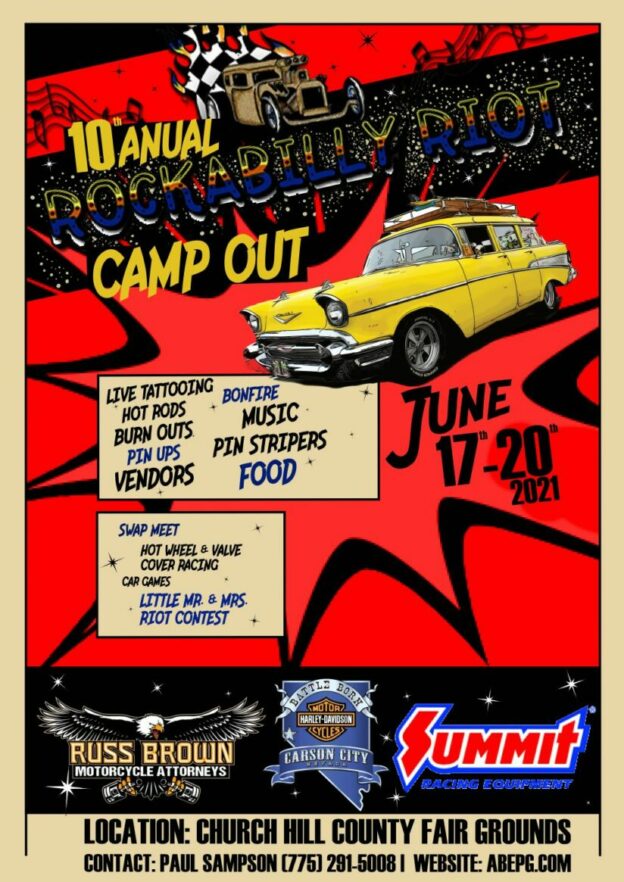 Welcome Back, Rioters!
THE CTR ROCKABILLY RIOT 2021, WILL BE BACK IN A CITY THAT WANTS TO HAVE OUR CARS, OUR PEOPLE AND, MOST OF ALL, OUR LIFE STYLE!
This unique Car Show and Music event features: Traditional Hot Rods, Vintage Trailers, Drag Racing, Burn-outs, Car Events, Live Bands, Downtown Cruise, Kids Big Wheel Racing, Poker Runs, Great Food, and much more!!