Fire and Ice Festival in Ely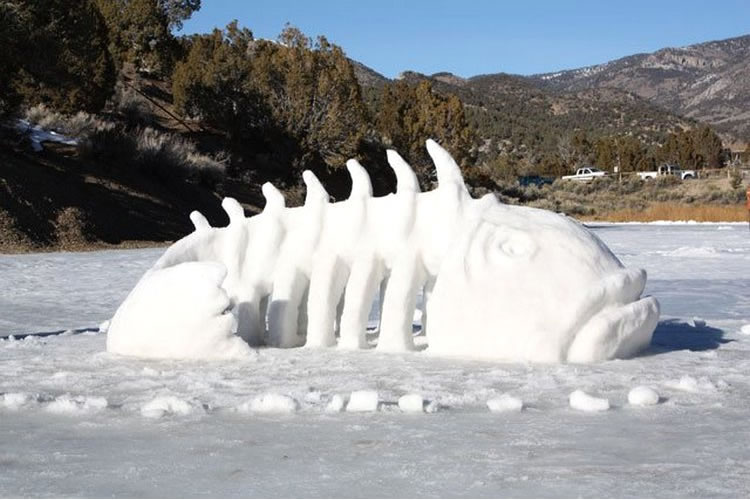 The Fire and Ice Winter Festival is a celebration of all that White Pine County offers in wintertime, with events throughout the area for people of all ages. Locations include Nevada Northern Railway, Cave Lake State Park, downtown businesses, and Ward Mountain Recreation Area. Bring the family for activities around sports, arts, food and drink, tournaments, live music and more.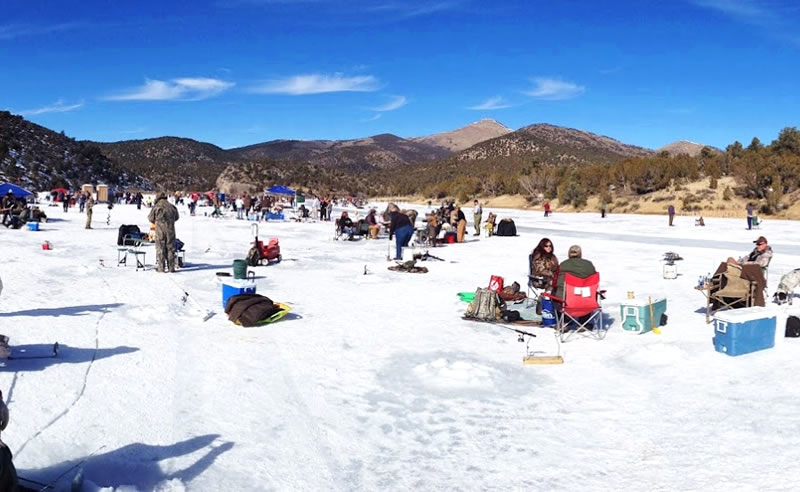 The weather has cooperated this year and there will be Snow Sculptures at Cave Lake. Teams that are interested in competing should contact the Convention Center. State Park Entrance Fee of $5/car applies to Sunday's activities.
Saturday, January 19th
9 am Bristlecone Birkenbeiner Race (Ward Mtn)
11 am Water Volleyball Tourn (WPC Pool)
12 pm Dart Tournament (VFW Hall)
1 pm Bowling Tournament (Sunset Lanes)
1 pm Locomotive 93 110th Birthday Ride(NNRY)
4 pm Fireworks Train departs (NNRY)
6 pm Fireworks off the train(NNRY)
7 pm Art Elk Bonfire (NNRY)
7 pm Karaoke (Shooters)
7 pm Billiards Tournament (Shooters)
8 Live Music starts (Downtown)
Bounce House and Face painting Location TBD
Sunday, January 20th
All Day Cave Lake State Park
State Park Entrance Fee $5/car applies
10 am Guided Beginner SnowShoe Hike (Cave Lake)
10 am Ice Skating Rink Opens (Cave Lake)
10 am Sledding Hill Opens (Cave Lake)
11 am Ice Horseshoes (Cave Lake)
12 pm Ice Bowling Tournament (Cave Lake)
12 pm Disc Golf Ice Putting Contest (Cave Lake)
5:30 pm Fireworks (Cave Lake)
7 pm Lunar Eclipse Viewing Party (Steptoe Park)
Bounce House and Face painting Location TBD