International Collegiate Mining Competition
March 22, 2019 @ 8:00 am

-

March 23, 2019 @ 5:00 pm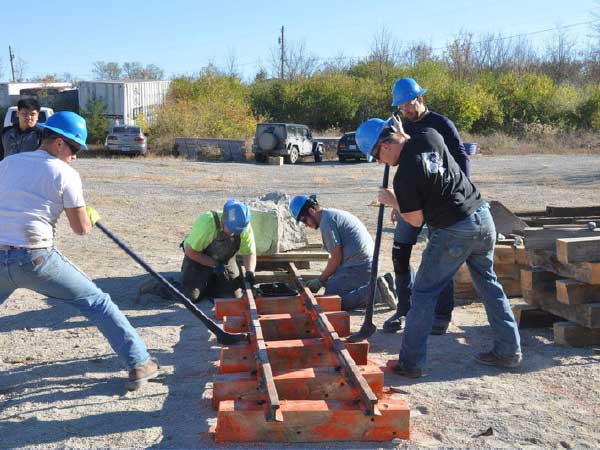 Mining returns to the Comstock with the 41st annual International Collegiate Mining Games, with public activities Friday March 21st and Saturday March 22nd. This year's event is hosted by the University of Nevada, Reno Mining Team, the Mackay Muckers.
The collegiate mining competition began in 1978 in honor and remembrance of the fallen miners from the Sunshine Mine fire in 1972. The competition consists of traditional mining methods; seven events make up the competition —
Track Stand
A timed event requiring a team of five people to add a section of rail onto an existing rail as quickly and accurately as possible.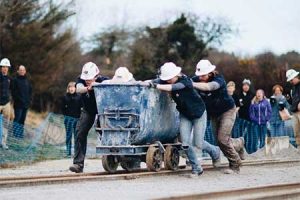 Ore Muck
Five members work to fill a 2-ton ore cart and run it down a track for the best overall time.
Gold Pan
Competitors search for flattened lead shot in a dirt-filled gold pan.
Swede Saw
A team of five will alternate cutting through a 6″X6″ timber with 36″ bow saws.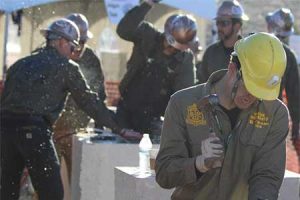 Hand Steel
Five members drill into a concrete block with chisel-like steels and a hammer, alternating individuals every two minutes for the deepest cumulative hole.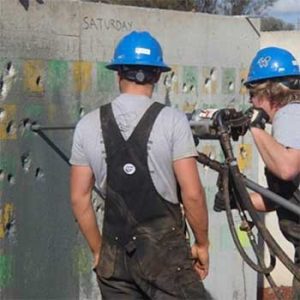 Jackleg
Two competitors use a pneumatic drill in order to advance the deepest hole in a concrete block in 3 minutes.
Survey
Teams of two must accurately compute the coordinates of an ending point using a Wild T2 Mod (erect image) theodolite.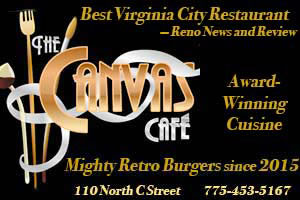 All events associated with the games are proudly sponsored by the University of Nevada.