Lake Tahoe Shakespeare Festival
July 9 @ 7:30 pm

-

August 20 @ 7:30 pm

$15 – $89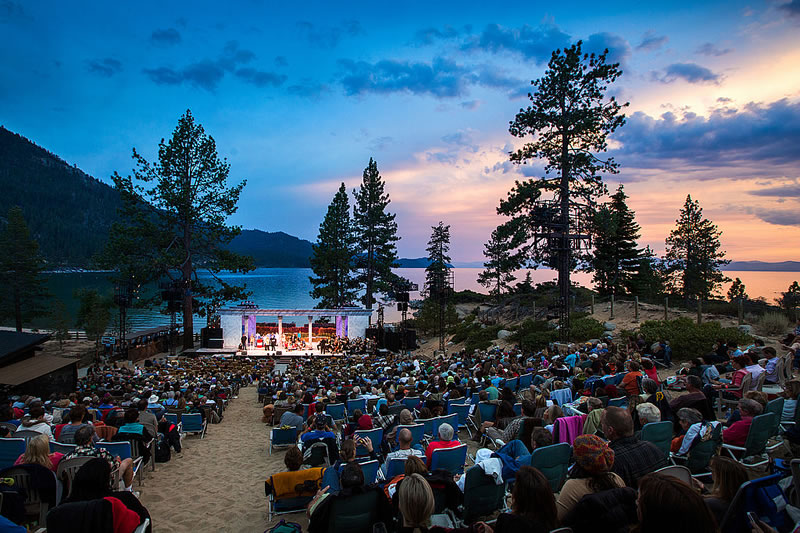 Lake Tahoe Shakespeare Festival, on the shores of Lake Tahoe.
Enjoy extraordinary entertainment in an exceptional setting.
Imagine your toes in the sand, a fantastic bottle of wine nearby, a gourmet meal in hand and first-class entertainment with your friends and family before you…all while basking in a perfect Lake Tahoe sunset. You're not dreaming, you're experiencing the enchantment of the Lake Tahoe Shakespeare Festival at Sand Harbor State Park.
Much Ado About Nothing
Shakespeare's Sublime Battle of Wits and Wills. By William Shakespeare. Directed by Charles Fee. Beatrice and Benedick would rather exchange scorching insults than sweet nothings. However, the pugnacious pair is forced to forge a partnership in order to defend house and honor, and salvage the true love of Hero and Claudio after deceptions destroy the lovers' wedding day. Will the earnest endeavor to restore a young romance elicit an unexpected change of heart for the effort's unlikely collaborators as well?
Click here tickets and dates.