Lund Pioneer Days
July 23, 2021

-

July 24, 2021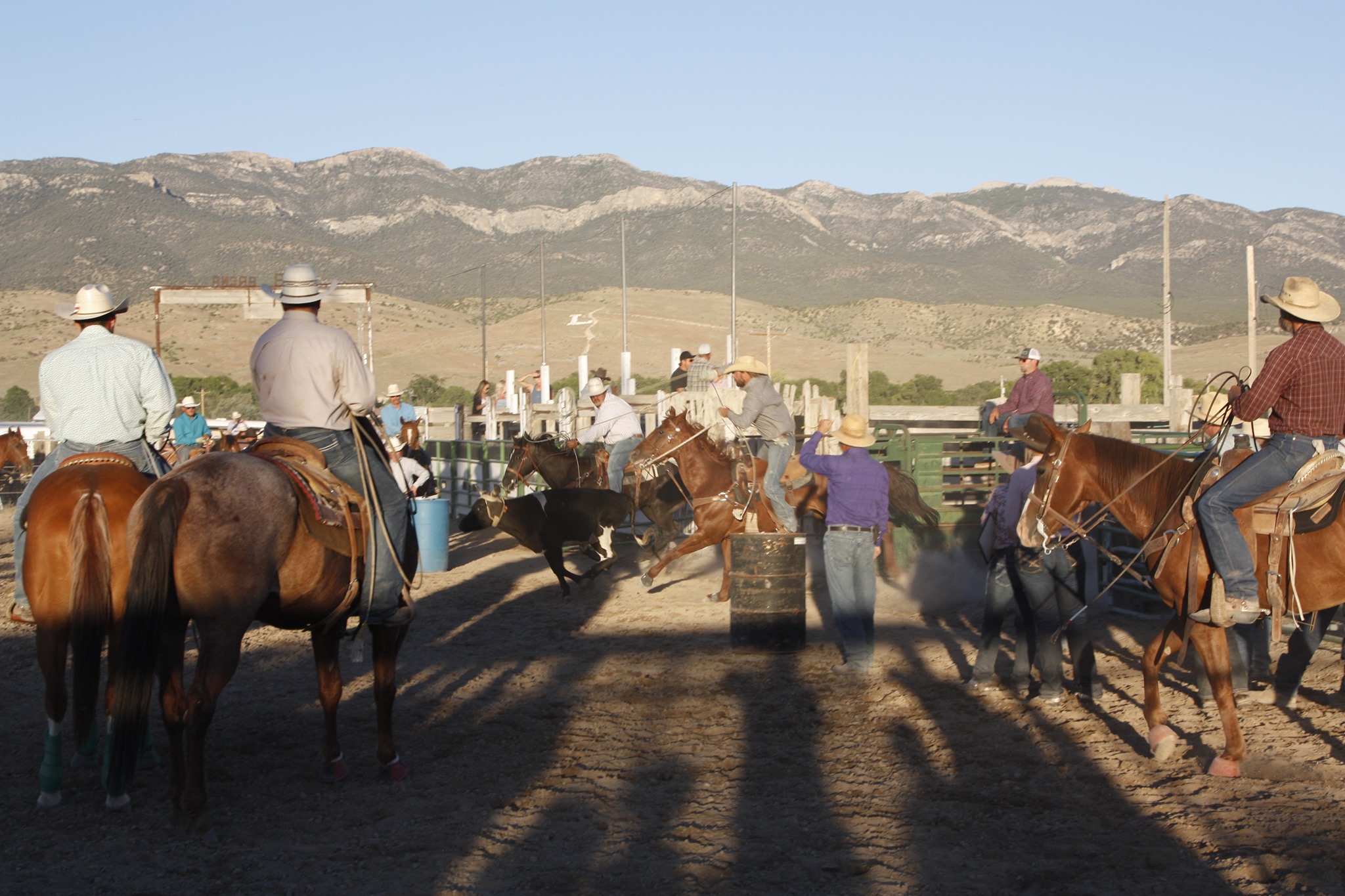 Lund Pioneer Days 2021 begins both on Friday, July 23rd and Saturday July 24th with Team Roping at Lanes Area. On Friday, look forward to an old fashioned rodeo with bull riding, open breakaway, steer riding, barrel racing, team roping, calf roping, and much more, starting at 5:00 p.m. And don't forget the Western Family Dance at 9:00 p.m.!
On Saturday, of course, park and view the Pioneer Day Parade starting at 9:30 a.m. Expect floats, antique cars, horses and a variety of entertainers progressing through downtown, followed by a Special Presentation at 11:00 a.m., a BBQ dinner at noon, plus children's games and adult horseshoes, with vendor booths close by. A rodeo in the late afternoon and a fireworks show at dusk end the two-day event in spectacular fashion.
This is one of our favorite and historic weekends in White Pine County. Turn out in Lund, Nevada for the Oldest Amateur Rodeo in the state!