Pahrump Social Powwow
November 22, 2019 @ 12:00 pm

-

November 24, 2019 @ 6:00 pm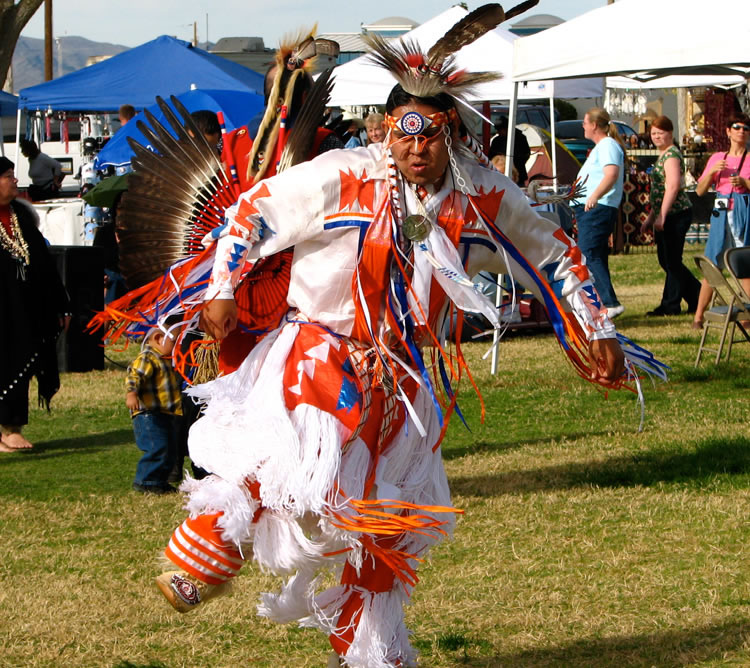 At the Pahrump Social Powwow, it is a time to gather for Native Americans and non-natives alike. Pahrump is home to the Western Shoshone and Paiute tribes.
The celebration begins with a spiritual side where participants gather to give thanks. Veteran Native Americans are also honored at this time and then three days of dancing begins.
The powwow celebrates the Native American Culture and preserves the cultural heritage, and even renews friendships. Visitors to the powwow will experience colorful dancers in elaborate Native American regalia. At the powwow, dancing is a major part of the gathering. There are kid dancing competitions and adult competitions. Each tribe has their own tribal dances. There is even a time where all the tribes gather for an inter-tribal dance.