Reno River Festival
June 12, 2021

-

June 13, 2021

Free – $249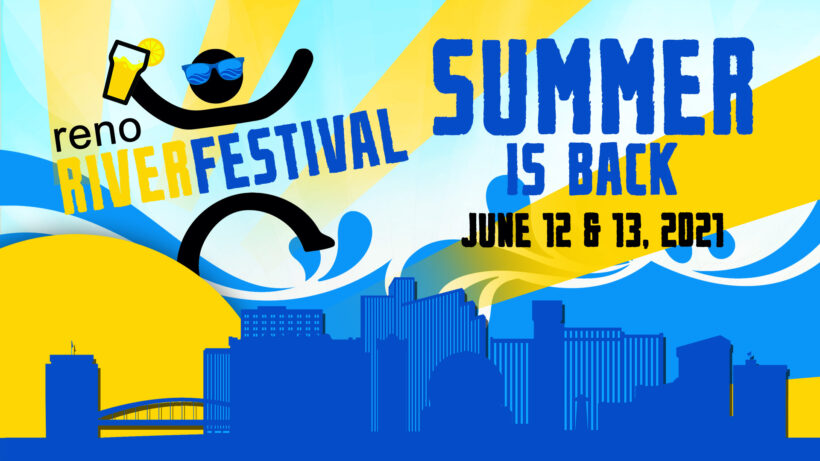 The Reno River Festival returns June 12-13 with a celebration of all things local. The heart of downtown Reno will transform into an outdoor destination featuring local craft beer, local food, local craft vendors, and local musical acts. Riverfest will look a little different this year, but it is packed with all things summer for one unforgettable weekend.
It's been a year, but summer is finally back! Let's get back outside, back to our community, and back to adventure. It all begins in Reno/Tahoe.
Choose your outdoor adventure! Support local, hop it up with samples of craft beer, get a little bubbly with the summer hard seltzer tour, or reserve your crew some relaxing summer vibes. Get your tickets to the Reno River Festival now!
Kids are free! *17 and under
WHY AN ENTRY FEE IN 2021
Owned by Liquid Blue Events, a local, family-operated small business, the Reno River Festival is historically one of the few free events to attend in Northern Nevada. LBE has been able to make it free thanks to the support of the RSCVA, the City of Reno, and our sponsors. The city typically provides us with funding for the park, police, staffing, and a variety of other services. Due to the pandemic, the city is unable to provide this support in 2021. We need to charge a nominal fee in order to pay for the park, staffing, and everything needed to provide a safe event environment. Pre-purchased tickets also allow us to control the number of people coming in and out of the park so we can keep the crowds down and everyone safely socially distanced.