Reno Rodeo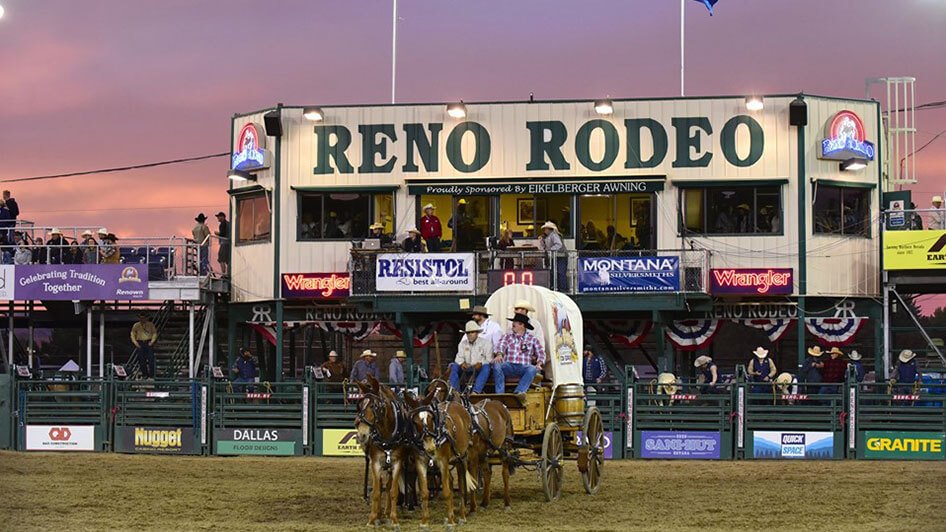 Welcome to the Wildest, Richest Rodeo in the West!
Everyone loves a cowboy, are we right?! The rodeo is THE place to see and be seen. Featuring 10 days and nights of the best rodeo competition in the country with over 750 professional athletes. Enjoy all of the fan favorites, including two world-class team roping events, professional bull riding, team roping, steer wrestling, barrel racing and bronc riding. The exciting Western action also features an authentic cattle drive, parade, Extreme Mustang Makeover, Double R Marketplace for Western shopping, food and a massive carnival.
The "Wildest, Richest Rodeo in the West," the Reno Rodeo is celebrating 103 years of wild west family fun. Our 10-day rodeo has stretched into 11 with the addition of a kick-off concert sponsored by KBUL Radio. The Reno Rodeo is a PRCA (Professional Rodeo Cowboys Association) sanctioned sporting event and is a non-profit organization made up of over 900+ volunteers.
Over 140,000 fans attend each year for the 4th richest PRCA tour rodeo and the 3rd best as recognized by USA Today's 10 Best Readers Choice. The event impacts the Reno/Sparks area economy with $42 million going to hotels, casinos, restaurants, and retail outlets. The Reno Rodeo has been nationally televised on CBS Sports, Fox Sports Net, Versus, ESPN, ESPN2 and ESPN Classic.