Rocky's Backyard Ultra – Cathedral Gorge State Park
April 16 @ 8:00 am

-

8:00 pm

$95 – $115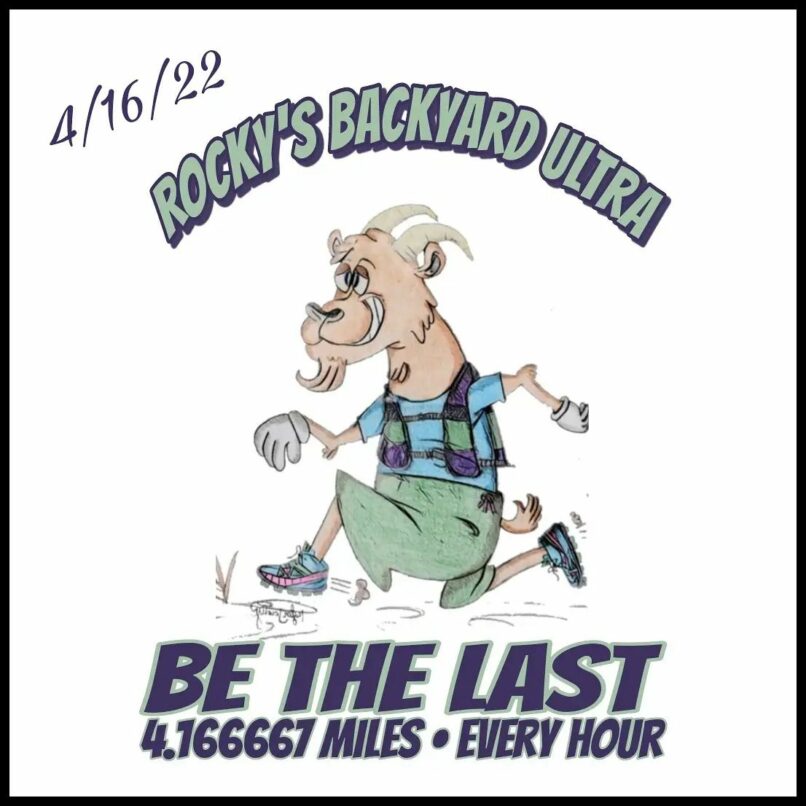 Rocky Road Adventures is so excited to bring you all a Backyard Ultra right here in rural Nevada.
YOU'LL WANT JOIN US HERE IN LINCOLN COUNTY NEVADA FOR THE ULTIMATE CHALLENGE OF THE BODY AND BATTLE OF THE MIND!
1st Annual ROCKY'S BACKYARD ULTRA
~ RURAL NEVADA HAS SO MUCH TO OFFER >> GHOST TOWNS, HISTORY, BEAUTIFUL SCENERY, & EASY-GOING LIFE ~
Participants will run a 4.1667 mile loop every hour until only one person is standing. You have one hour to finish the loop once it has started. If you finish a loop within the hour, you may start the next hour's loop provided you are in the start corral when the next hour starts. If you do not finish within the hour, you are out of the race and considered a DNF.
There will be a day course and a night course.
Day Course is a loop course and about 25% road running & the other 75% will be MTB single track / hiking trail.  Day course has approximately 292 ft total climbing.  The uphill is gradual in between miles 1.5 to 2.5 (approx.) and has downhill / straight'ish areas in between.  The course starts out on road for approx. 1.5 miles, then turns into trail running to finish.  After mile 2.5, it is downhill / flat trail running.
Night Course is an out -n- back course and the opposite than day course, it will be 75% road running & 25% dirt road / trail running.  The course starts out on road, easy running.  Approximately mile 1.5, course turns to grated gravel road for about a quarter of a mile then runners will run about a half of a mile of trails within the park, turn around and run same course back to start/finish.  This course has approx. 117 ft in total elevation gain.
*Both courses are within the state park and there could be some small amount of traffic.  There will be signage for drivers but as a runner be mindful to the road and drivers / non-competitors.