Ruby Mountain Balloon Festival – Elko, NV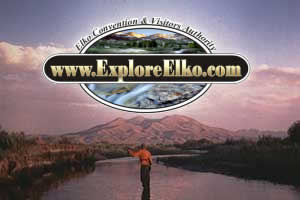 Come to Elko Nevada for the annual Ruby Mountain Balloon Festival!
In the past, we give our pilots the choice of flying in Elko or Spring Creek on Friday, and the pilots who choose Elko take up local media folks – newspaper & radio.
Well, we decided to mix it up this year, and on Friday the 29th, all of our pilots will be launching from various locations around town! The City Park, Shabonya Dutton State Farm, ECVA, Super 8, Highland Village, and one of the parking lots at GBC. We have a couple more launch sites in the works, and the City of Elko Parks & Rec have been uber-helpful in this! So Friday will be jam-packed full…all the flights, the Kids Program in the Park in the afternoon and the Glow in the evening!
Keep your fingers & toes crossed that we are blessed with great weather the weekend! And as always, thanks everyone for your continued support of the Ruby Mountain Balloon Festival!
**All Balloon Events Are Weather Permitting**
The Ruby Mountain Balloon Festival is an annual event sponsored by Ruby Mountain Hot Air Inc., a local non-profit organization