Shooting The West – Postponed
April 1, 2020

-

April 5, 2020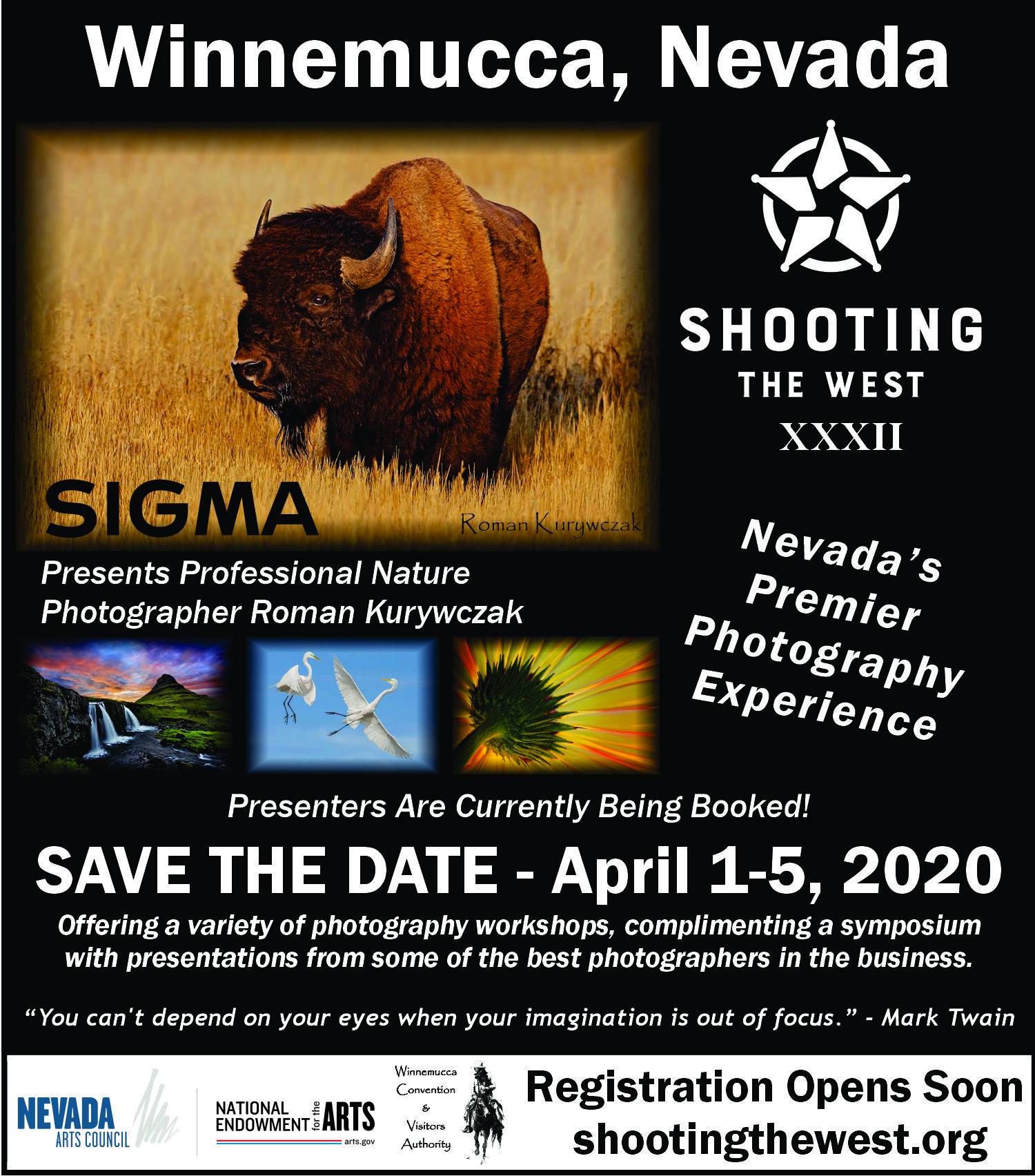 POSTPONED
Shooting the West is one of the premier photography symposia in the West. Over the years, many of the biggest names in photography have shared techniques and images with three hundred enthusiastic participants. Diversity has become one of the hallmarks of the event. STW has showcased distinguished guests from the fields of photojournalism, photo-documentary, commercial, portraiture, nature, natural scene, wildlife, fine art, National Geographic, etc.
Shooting the West is also very "participant inclusive". Give It Your Best Shot is a juried show featuring participants' work. The RANGE Outback Roundup, sponsored by RANGE Magazine, is another vehicle for participants to share their work and test the waters of editorial submissions. Friday and Saturday evening receptions and entertainment provide an opportunity to socialize — many lifetime friendships have helped to create a Shooting the West community.
The history of Shooting the West must start with Linda Dufurrena. She was the main driving force behind the event for twenty years. No one really knows how she managed to convince the biggest names in photography to come to Winnemucca in March, but she did. And because she did, the community of Winnemucca and the larger photographic community in the West have reaped tremendous benefits. Next, Sheri Allen must be singled out as Linda's primary helper and confidante. These two have been further assisted by a very generous and capable group of volunteers, primarily from Winnemucca.
Shooting the West is a fine example of a public-private partnership between the Winnemucca Convention and Visitor Authority (a government agency with an elected Board) and the Shooting the West Committee (a Nevada non-profit corporation). The event simply could not take place without the assistance and cooperation of the WCVA. They provide financial support, as well as the Convention Center (with staff) itself. Hats off to a forward-looking and efficiently operated government agency!
Thank you for your interest in Shooting the West, and we hope to see you in Winnemucca this coming April.