Silver State Trail Blazers MC Muley Run – Panaca NV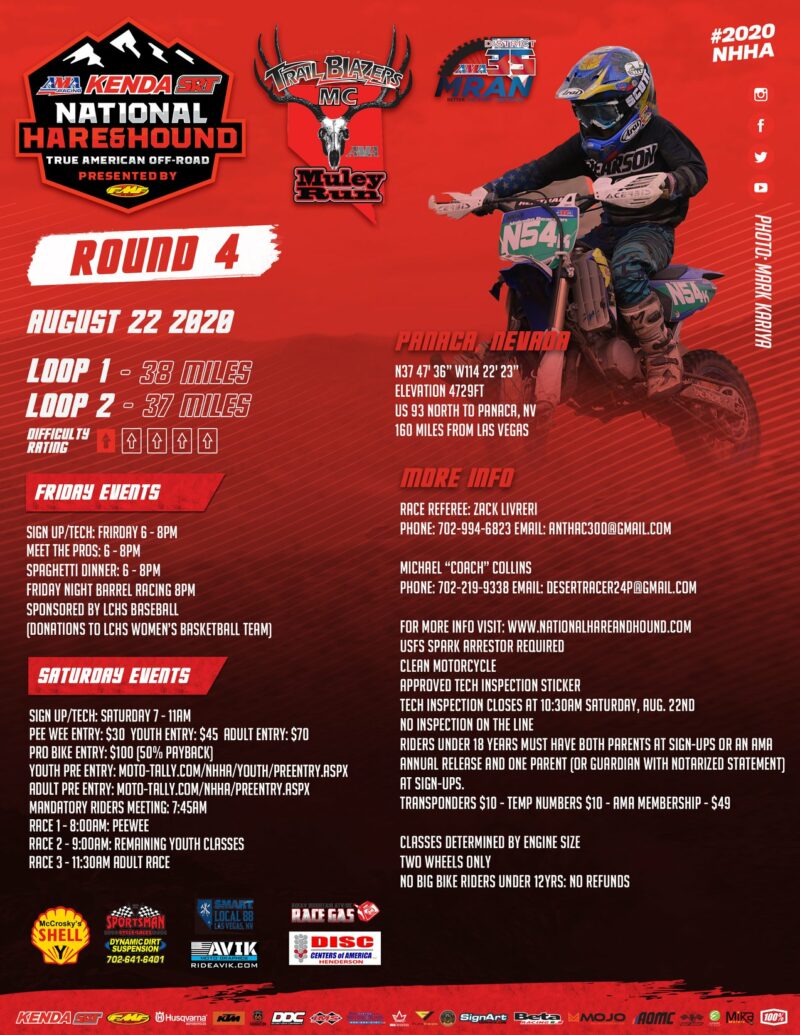 Motorcycle Racing Association of Nevada hosts 18 different races across three different series offering something for everyone. Desert Series races which are not shorter than 60 miles in total distance, Grand Prix's working with local tracks and neighboring states, and a Night Series where races are limited by time or the first to complete a number of laps after dark.
MRAN offers novice, amateur, expert, and an AA premier class, along with women and quad classes, divided into Open, 4-stroke, 2-stroke, lites, over 30, over 40, over 50, divisions. For the kids 85cc, 65cc, 50cc, JRWN.
" No matter how young; (or how old) how fast or how slow, we're all about having fun and bettering the sport of motorcycle racing."