7th Annual St Mary's Holiday Faire – Virginia City
December 3, 2021 @ 10:00 am

-

December 4, 2021 @ 4:00 pm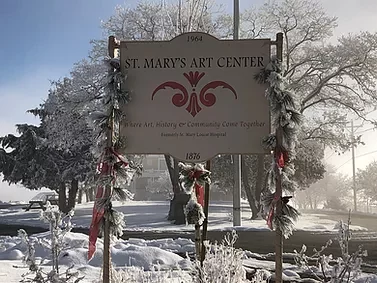 A 2 day extravaganza of unique work by local artists and makers. Join us for a festive weekend of amazing creations in a historical treasure.
Built in 1875, St. Mary's Art Center is the Grand Dame of Virginia City and is a National Historic Landmark. High up in the Virginia Range mountains, perched near old gold and silver mine shafts, in the lost in time mining town of the Comstock Era, is St Mary's Art Center. Originally a Hospital for the Comstock miners, left empty and abandoned for many years after the Gold and Silver Rush declined, only to be saved in the 1964 by Father Meinecke and Louise Curran, who had great foresight and a plan. The property was dedicated to the Arts and Culture, by Father Meinecke, and the abandoned building became a living, vibrant Art Center.
St. Mary's Art Center is a place where creativity can be explored in an atmosphere of quiet beauty and isolation. Just far enough off the beaten track to be peaceful but close enough to the eclectically, vintage town of Virginia City to find atmosphere, eccentric characters and fun things to do, along with some lovely places to eat…. This four-story, gabled, red brick structure with Doric columns sits on land donated by Mary Louise Mackay, wife of one of the four Bonanza Kings.