18th Annual Tour de Tahoe – Bike Big Blue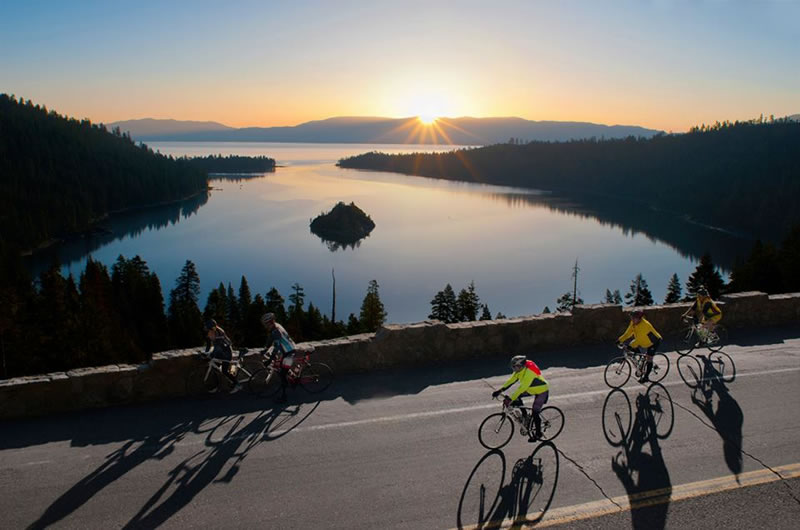 Lake Tahoe — Big Blue, as it is referred to by many — is North America's Largest Alpine Lake and the Jewel of the High Sierra … and the Reno Tahoe Territory of the Nevada Commission on Tourism and Bike the West invites you to experience the adventure of riding your bicycle around her 72-mile shoreline by participating in the Annual Tour de Tahoe – Bike Big Blue. Bike the West has been producing America's Most Beautiful Bike Ride – Lake Tahoe for the past 25+ years and has gained a reputation as being one of best Spring rides in the country. It continues to sell out year after year leaving many riders not able to participate. This is your chance to ride around Lake Tahoe at Summer's end offering fresh mountain air, incredible scenic beauty, great food & entertainment and managed and supported by one of the most experienced bicycle event management teams in the West.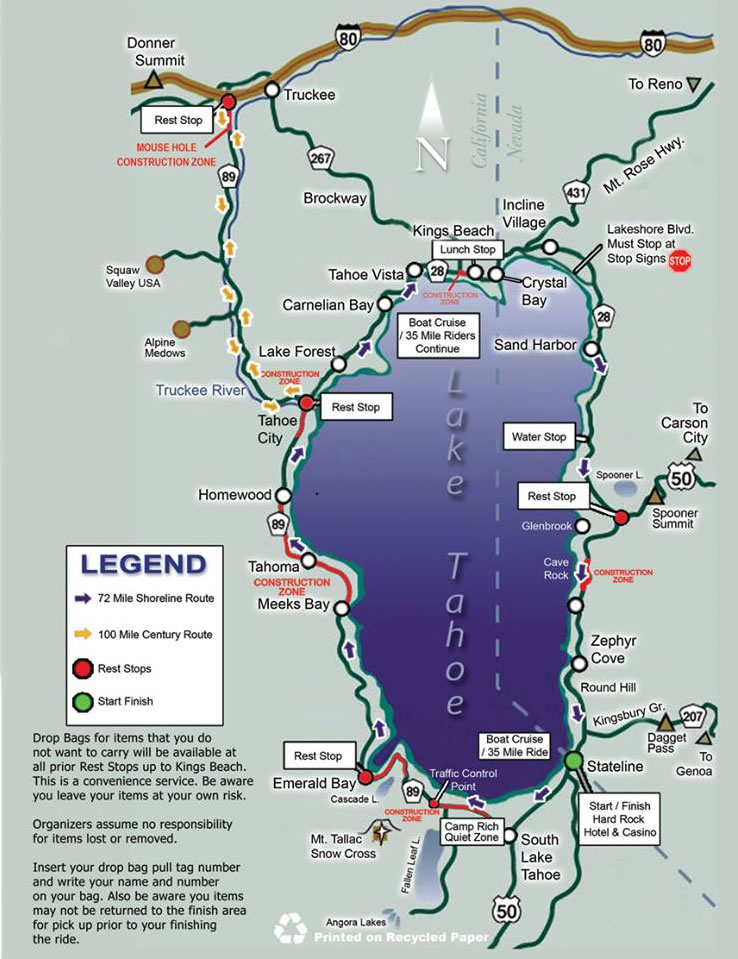 The 72-mile Tour de Tahoe – Bike Big Blue course circumnavigates the highways clockwise around Lake Tahoe in both Nevada and California. It includes a challenging 800-foot climb to a rest stop overlooking Emerald Bay and a 1,000-foot climb to Spooner Junction. There are also many short rolling ascents and descents totaling over 4024 vertical feet of elevation gain! The altitude ranges between 6,300 feet and 7,100 feet above sea level and the ride is recommended for conditioned recreational bicyclists, not for beginners. Participants must be at least 14 years of age (no children, please) and must be experienced in riding roadways.