Trick, Treats & Art for Kids – Virginia City
October 31, 2021 @ 5:30 pm

-

8:00 pm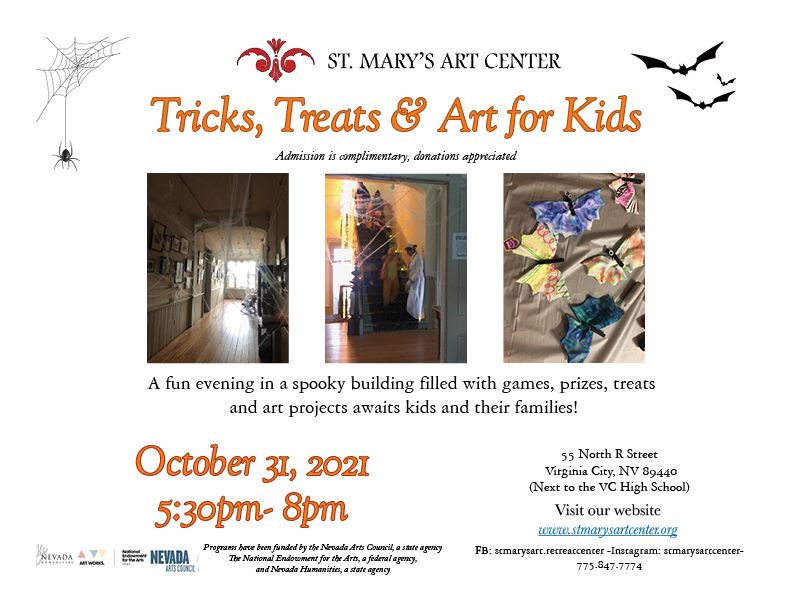 A fun evening in a spooky building filled with games, prizes, treats and art projects awaits kids and their families! October 31, 2021 5:30pm to 8:00pm.
Admission is complimentary, donations appreciate.
Built in 1875, St. Mary's Art Center is the Grand Dame of Virginia City and is a National Historic Landmark. High up in the Virginia Range mountains, perched near old gold and silver mine shafts, in the lost in time mining town of the Comstock Era, is St Mary's Art Center. Originally a Hospital for the Comstock miners, left empty and abandoned for many years after the Gold and Silver Rush declined, only to be saved in the 1964 by Father Meinecke and Louise Curran, who had great foresight and a plan. The property was dedicated to the Arts and Culture, by Father Meinecke, and the abandoned building became a living, vibrant Art Center.