World Human Powered Speed Challenge – Battle Mountain Nevada
September 8

-

September 14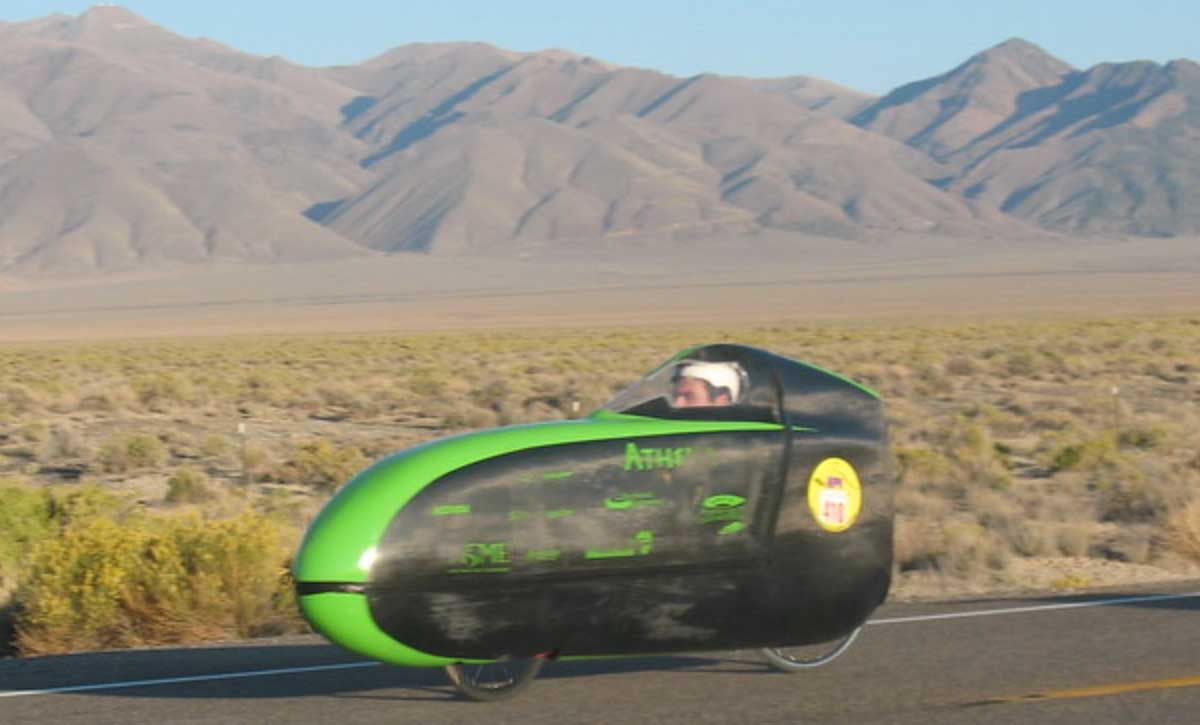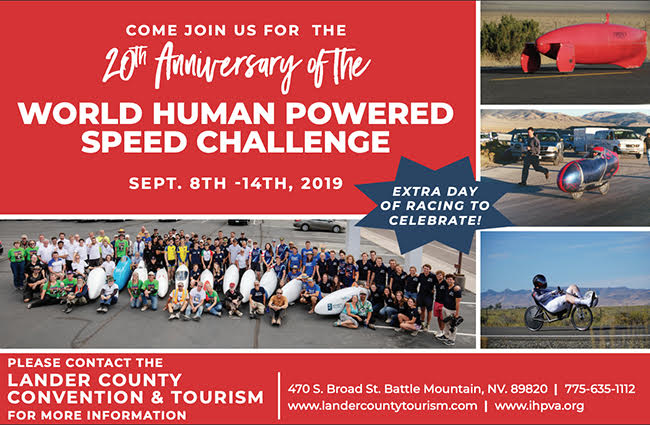 Human powered bicycle speed racing is a most unlikely spectator sport, and watching it isn't easy.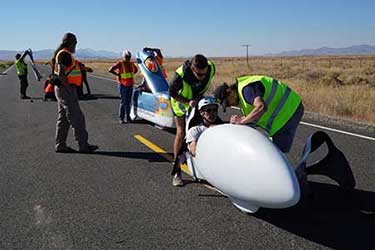 Heats are conducted early each morning on Nevada Highway 305 about 15 miles south of town, starting about 7:30 until about 10:30 and each afternoon from around 5:30 to 7:30, with short intervals during the active periods when the highway traffic is let through. There is no parking allowed along the road because the bikes do crash from time to time (hay bales are placed as bumpers where needed) and it's better they don't crash into a parked car.
The best opportunity for visitors to see the bikes up close and talk with the racers and designers is at the Show 'n' Shine scheduled for Tuesday September 10th, noon to 2:30 pm at the Convention Center on South Broad Street.
There will be a Parade on Friday starting at 12:30 pm with drag races to follow.