Henderson
Henderson EventsAwaiting you in Henderson

Once the Ugly Duckling of southern Nevada, Henderson has quietly transformed into a not-so-small city of considerable variety and interest. With more than 285,000 residents, it is now Nevada's second-largest city, after Las Vegas and ahead of Reno. Physically it is twice the size of San Francisco.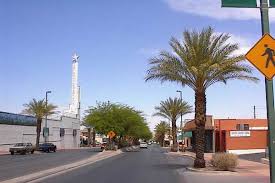 The Boulder Highway is Henderson's best-known boulevard. What was once a two-lane stretch of bumpy asphalt across a landscape of grit is now an urban greenbelt boulevard: a center divider is planted with palms, scalloped lawns and shady trees; treated, recycled water keeps everything green
Water Street is being transformed into something like the Champs Elysee, southern Nevada style, an appropriate symbol of Henderson's evolution as a modern metropolis.
The city redevelopment agency is intent on introducing "openness, aesthetics and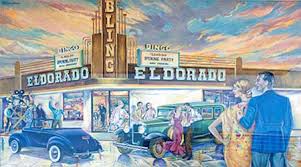 social offerings" — an attractive, welcoming space where people can spend time together.
A product of World War II when its landmark Basic Magnesium Incorporated (BMI) plant — nearly a square mile in floor area, 14,000 employees — worked at full throttle to equip the Allies for war. When the war was over, the plant was closed and Henderson's jobs disappeared. Rather than allow Henderson to become another ghost town, the state of Nevada acquired the facility, found permanent tenants for the huge structure and today the original facility, much modified over the years, is home to major industrial companies whose products are shipped all over the world.
The dominance of heavy industry gave Henderson a hard-working blue collar reputation into the 1950s and 60s, but in the 1970s a second wave of industrial development began with the arrival of Artex International, a manufacturer of linen table cloths for restaurants, hotels and airlines. After Artex came Levi's, GTE-Sylvania, Gold Bond Ice Cream and other national brands capitalizing on
low land and labor costs, easy access to western markets, agreeable climate and co-operative government.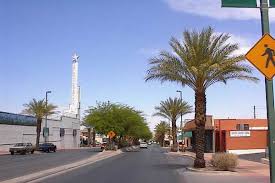 This diversification fueled Henderson's transformation. The immense Green Valley development of the late 1970s is now a vast, self-sufficient suburb, punctuated by the delightful J. Seward Johnson, Jr. sculptures, worth the trip to Henderson all by themselves. More recent residential development has brought half-million dollar mini-mansions to Henderson hillsides, contrasting with the flat-roofed boxes built 60 years ago in the workingmen's neighborhoods below. The Galleria, Henderson's first covered mall, opened on Sunset Road with indoor waterfalls, topiaries and 110 stores.
The most impressive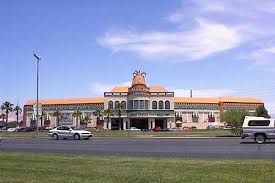 embodiment of this new developments is Lake Las Vegas, a $3.5 billion project incorporating 3,000 residential units, commercial centers, five golf courses and six resort-casinos. At the center of all this is the lake itself, a 2-mile by 3/4-mile body of water behind a nearly mile-wide earthen dam with a four-lane boulevard on top..
Higher up the valley's rim you can look out across the valley to the north, and on a clear day you'll see the faraway resorts of the strip, and the downtown cluster of high-rise casinos very small in the distance. The huge scale of the valley becomes more apparent, and the magnitude of the development more impressive. This valley holds more than half of Nevada's population, wealth and political power.
From the high ground at Henderson you can see where the Spaniards came into the valley from the east, plodding along on horseback and on foot, making camp about where the Union Plaza stands, their tiny campfires the only light. The trail was used from 1830 until the California Gold Rush, when everything in the west changed forever. Since then the valley has been transforming constantly, and from here you can watch it happen: U-Haul trucks rolling in from someplace where the jobs dried up or went overseas, unloading furniture into houses so new the paint is still drying, in neighborhoods that didn't even exist last week.
50 North Gibson Road, Henderson, NV, USA
4300 East Sunset Road, Ste. A2, A3, Henderson, NV 89014, USA
1830 South Boulder Highway, Henderson, NV, USA
River Mountains Loop Trail, Nevada 564, Henderson, Nevada, USA
Henderson Nevada Events Calendar
There are no upcoming events at this time.