Minden
Minden EventsAwaiting you in Minden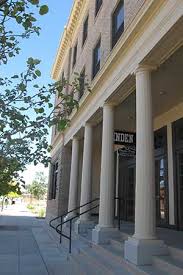 Minden adjoins Gardnerville to the north. These once-separate communities have fused together the way Reno and Sparks have done, and to visitors the demarcation line is of little importance. Nevertheless, Minden is quite distinctive, a tidy turn-of-the-century picture postcard. It was established when the V&T's profitable Tonopah and Goldfield traffic was snatched away by the more direct S.P. spur through Hazen. The V&T then extended a line south from Carson City to harvest the Carson Valley trade.
By this time, however, the only feasible right of way had long been the property of the Dangberg family. The Dangbergs were quite agreeable to the railroad laying tracks across their ground — if the railroad would build its depot on Dangberg land at the north edge of Gardnerville.
This the railroad did, and when the small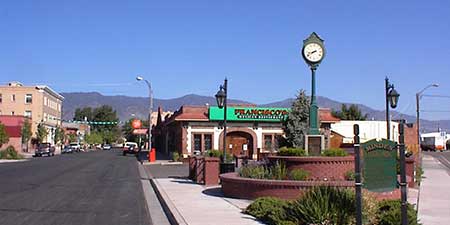 brick depot was built a two-block business street had been staked and named Esmeralda, with a large park separating it from the neat grid of residential streets.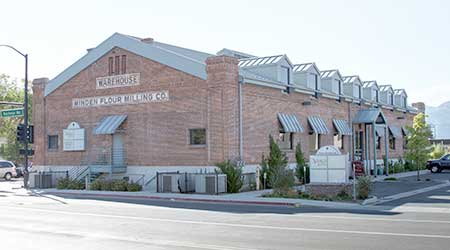 This tiny enclave of Americana retains much of its original appeal. Downtown workers who eat their lunches in the park sometimes get up noontime softball games that anyone can join in. Except for mild excitements like this, Minden is magnificently quiet; on a spring day you can hear the buzzing of the bees in the gardens and the shouts of children in the schoolyard three blocks over.
Minden is at the intersection of three of the most scenic highways in the west and is the closest Nevada community to a fourth. Thus there are restaurants, motels and all services for travelers.
1477 U.S. Highway 395 North, Gardnerville, NV 89410, USA
1627 U.S. Hwy 395 N, Minden, NV, USA
1615 U.S. Hwy 395 N suite b, Minden, NV 89423, USA
1450 Highway 88, Minden, NV 89423, USA
1604 Esmeralda Ave, Minden, NV 89423, USA
Carson Valley Events Calendar
There are no upcoming events at this time.