Chef Richard and Maitresse d'hôtel Alexia believe great food and creativity go hand in hand.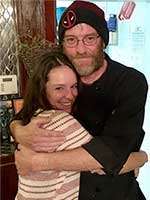 We open at 6 am offering breakfast and lunch, plus dinner on Friday and Saturday nights along with music, local art, locally sourced food, and hand made memories.
See our menu here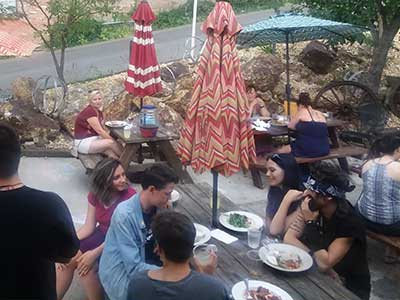 Our food is grown locally at the Little Busy Bee Farm in Stagecoach Nevada. Our exclusive coffee, the Canvas Blend, is roasted across C street and down the block at the Virginia City Roasting House. Our meats are prepared to the Chef's specific recipes.
And Alexia bakes fresh pastries each morning so don't come late, they're gone early.
You will love our old city. Come see us at the Canvas Cafe!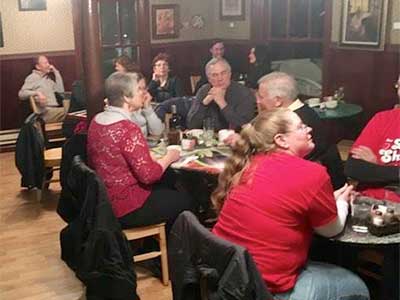 We Also offer Cooking Classes
Chef Richard loves creating with food and he is willing to teach. Call us to discuss menu details.
And Private Dinners
We offer private dinners by reservation only. Give us a call, we would love to discuss your event.
And Catering too
We love catering events of any and all kinds. We are knowledgeable, courteous, and conscientious. Our food and service is delivered hot and fresh according to your vision. We can accommodate small parties and large events here at the Cafe or at any location.
Here's what a customer posted on the web —
Have you ever been fortunate enough to find a little cafe or eatery on your new route, only to realize that it's a hidden golden treasure nugget? I have! Recently, I had the pleasure of traveling to Virginia City and stopped in to eat at the Canvas Cafe where the food and hospitality is unlike anywhere else I've been!
It will change your life!