The Churchill County Museum has a series of long term exhibitions that reflect key themes in the history and prehistory of the community.  A series of period rooms show changes in the material culture of Churchill County over time.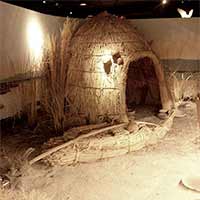 A major exhibition interprets for visitors an authentically recreated tule home, constructed with reeds.  The travails of pioneers through the Forty Mile Desert are presented through the display of authentic relics found there and audio interpretation.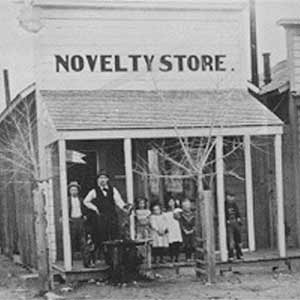 A steam roller used to construct the Lahontan Dam, a vintage school bus, and fire trucks are featured in the west annex of the museum, where you can also learn the story of telephones in Churchill County.  Churchill County is the only county in the United States that owns its telephone company.
In the Dodge Fitz Gallery: Temporary exhibits such as John Walker's Lost Negatives. Explore Lehman and Whipple Caves through Walker's Lens
The Woodliff store is one of the oldest commercial buildings in Fallon. It was moved to the museum in 1982, restored and opened to the public in 1984. The restoration was sponsored by the Woodliff Company and the Churchill County Museum Association.