The Dayton Area Chamber of Commerce welcomes you to Dayton!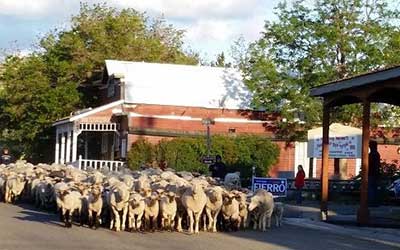 Our friendly town may be the most historic Nevada place you've never heard of, and we invite you to visit our
Visitors Center
for help in finding what interests you, from historical attractions, to hiking and biking trails, to our exceptional selection of restaurants. You'll find us in the Greater Nevada Credit Union at 555 Highway 50.
Dayton began as an inviting place for wagon trains to pause and rest on their way west. The Pony Express had a station here, and Sam Clemens came this way on his way to fame and fortune. With the discovery and development of the Comstock Lode, Dayton became an industrial settlement as mills were built along the Carson River and in Gold Canyon.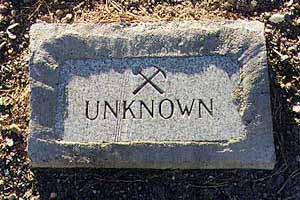 This was a busy place!
Drive up Cemetery Hill to the pioneer burial ground with its bird's eye view out over the town and the cottonwood-shaded river, where the first gold was found in Nevada.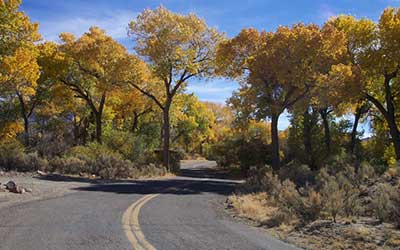 Dayton State Park
The Rock Point Mill was one of the first quartz mills built along the Carson River to process Comstock ore, and when it burned in 1884 it was one of the last. Its ruins are an easy stroll from the parking area at Dayton State Park on the east side of town, and the park itself is a restful, shaded haven along the river.
Carson & Colorado Railroad Depot
You'll see the old structure undergoing restoration at the center of town in preparation for devoting it to public uses, including a new Visitors Center.
Dining Out and Nightlife
Dayton's restaurants are surprisingly many and surprisingly good, and there are two small casinos on the east side of town.
Dayton Museum
Take the Walking Tour prepared by the Dayton Historical Society; their Museum occupies the first schoolhouse in Nevada and is a good place to begin. The Walk takes you past the camel barns (relic of a failed experiment),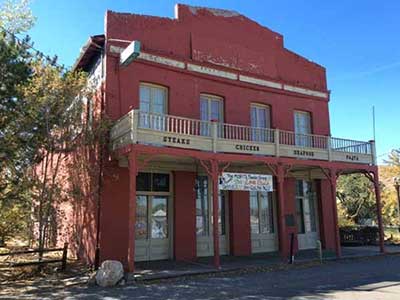 the Odeon Hall where former President Grant addressed a crowd from the balcony in 1879 and where Marilyn Monroe performed the magnificent Paddleboard scene in her last movie, "The Misfits".