Great Basin Brewery is Nevada's oldest and most award-winning brewery, creating world class microbrews on tap daily at their brewpub locations and offering food that matches the quality of the beer.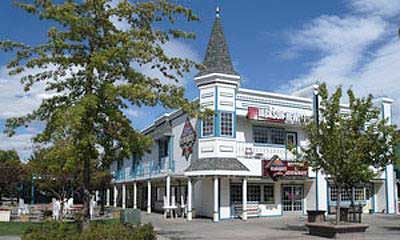 When the doors opened at 846 Victorian Avenue in 1993 the local response was so enthusiastic that in the first month of operation they sold more beer than any other brewpub in America — so much, in fact, that they ran out of beer.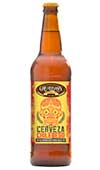 After nearly 25 years of successful operation, that is no longer a problem. The popularity of the dozens of specialty and seasonal beers and ales, and a solid line of perennial favorites has led to distribution throughout Nevada and northern California.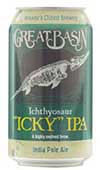 The kitchen serves up well-crafted, gluten-free and healthy menu items — like Burgers, for example.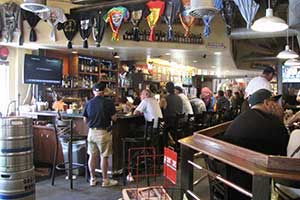 Our mouth-watering 1/2-pound burgers are hand crafted featuring 100% fresh ground chuck. We blend in herbs and spices with a touch of Ichthyosaur IPA.
All burgers are cooked to a minimum of medium and served with lettuce, tomato, and onion on an onion bun with pickles and your choice of regular or garlic fries. Or our Vegetarian Special sandwich —mixed lettuce, tomato, onion, avocado, cucumber, and Swiss cheese piled on your choice of house-made Icky bread or sourdough, $8.95
Our brewmaster's Icky bread is baked fresh daily. Made with barley from the brewery and Icky IPA. Fresh loaves available here!
Our Reno location is at McCarran Boulevard and south Virginia Street.