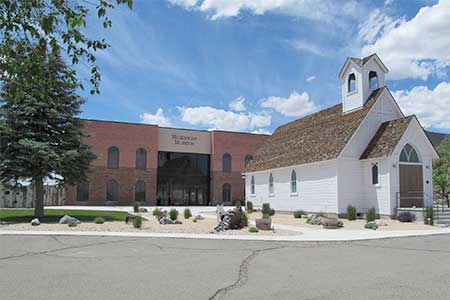 Just above the site where thousands of wagons forded the Humboldt River on the long trek to California, sits the Humboldt Museum, overlooking Winnemucca, a town of about 7,500 people these days. The campus and main building command striking views of town, the Humboldt River, and the Sonoma Mountains.
The modern brick building mirrors its historic predecessor, a church turned museum. This church was built in 1907 at 5th and Lay Streets. in 1909 it was moved to Fourth and Lay Streets, (the current location of Wells Fargo Bank), where it served as St. Mary's Episcopal Church for many years.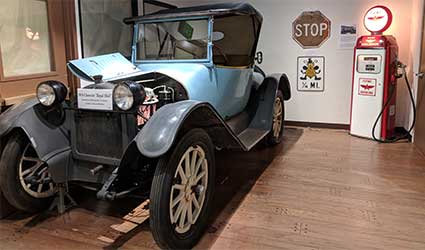 There was even a swimming pool in the back of the lot. The lot was sold and the former church was moved to the Museum campus in 1976, where it served as the Museum's main building until 1985.
Also on site is the Greinstein Building — an 1880's store, and the Richardson-Saunders House, originally constructed in 1899 on Railroad Street by W.A. and Phoebe Cumley. It is a rare Nevada example of Eastlake architectural style and together, these buildings house the story of the community.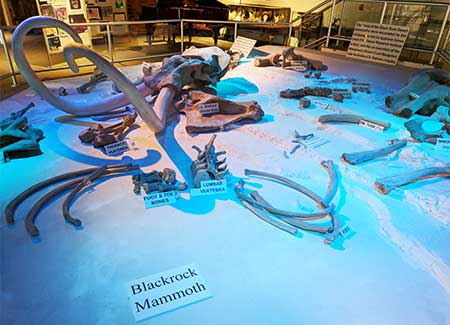 Remains from the Ice Age of 13,000 years ago, wonderful beaded and quilled regalia from an American Indian collection, vintage automobiles, keepsakes from Winnemucca's "Art Nouveau" period, and an early soda manufacturing scene are just some of the displays awaiting your visit.
The Humboldt Museum has a substantial collection of Nevada newspapers, dating back to the 19th century and early 20th century. Most of the papers have been compiled into leather-bound volumes, and museum staff have access to a database of article abstracts.