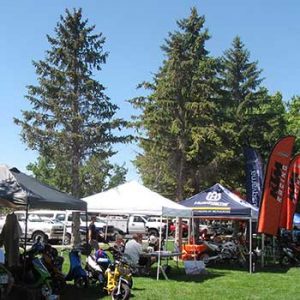 Lampe Park is the crown jewel of the Douglas County Park System. It is a 32-acre facility located at 1325 Waterloo Lane on the south side of Gardnerville.
The park includes a soccer field, a group picnic shelter, a concession building with restrooms, three softball and two hardball fields and two volleyball courts.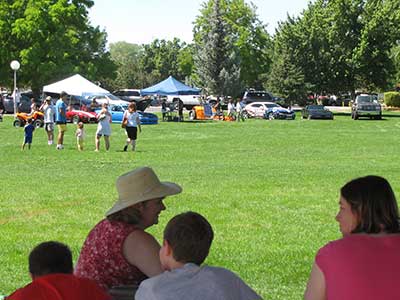 Local farmers and vendors convene her in a fun market setting on Wednesday mornings from the end of May thru the end of September. This market is the mecca for local shoppers in the Carson Valley and the panoramic view of the Sierra Nevada range as a back drop is just another fantasic plus. The atmosphere is congenial and casual with a wide variety of seriously fresh produce and other farm, food and dirt related items!