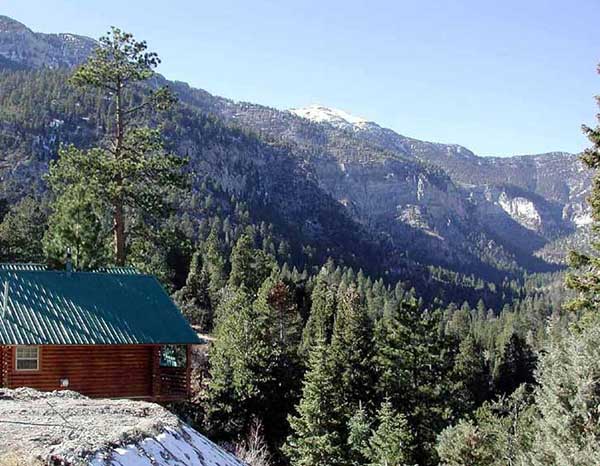 Mount Charleston is Nevada's third highest mountain, towering nearly 12,000 feet above sea level, and nearly 10,000 feet above the Las Vegas Valley floor. It is the focus for development of Forest Service recreation facilities in the 60,000-acre Las Vegas Ranger District of the Toiyabe National Forest, and the site of the Mount Charleston Wilderness Area.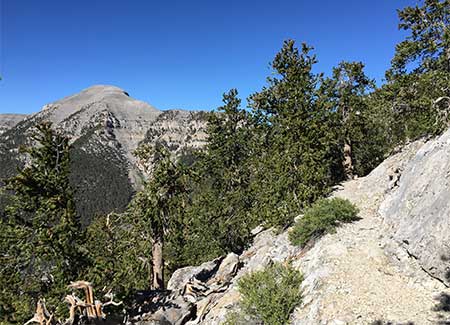 It is also one of Nevada's hidden treasures, an alpine oasis of forests and craggy summits barely 35 miles from the Las Vegas Strip. It embraces a magnificent pristine wilderness area and a gourmet restaurant. There is a luxurious hotel at its entrance, a scatter of 144 developed campsites and hundreds of picnic tables, miles of hiking and riding trails (with horses conveniently available), a ski and snowboard area, and the Mt. Charleston Lodge at the top.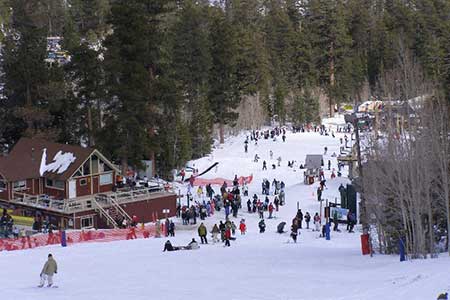 From the frenetic flash of Glitter Gulch in downtown Las Vegas, go north on US 95 to the Kyle Canyon turnoff (Nevada 157), and take it west up into the mountains. As it meanders upward past the Mt. Charleston Hotel it rises through a continuum of life zones. At 5,000 feet the road leaves creosote bushes and the joshua trees behind to enter the pinyon-juniper woodlands that extend up to about 6,500 feet. There the lowest outposts of the ponderosa pine forest appear. The ponderosa pine belt dominates the mountainsides to about 8,000 feet, where the forest canopy gives way to fir and aspen.
The road ends at the Mt. Charleston Lodge with its inviting deck in warm weather and welcoming fireplace when it's cold. The pavement doesn't go any further, but trails have been opened high into the summits where subalpine fir and ancient bristlecone pine cling precariously to the crags. Make a scenic drive of it by taking Deer Creek Road (Nevada 158) north along the mountainside to its intersection with Nevada 156, the Lee Canyon road, and returning to the valley floor.