The Nevada Museum of Art is the only art museum in Nevada accredited by the American Alliance of Museums (AAM). A private, nonprofit organization founded in 1931, the Reno-based institution is supported by its membership as well as sponsorships, gifts and grants. Through its permanent collections, original exhibitions and programming,
and E.L. Cord Museum School, the Nevada Museum of Art provides meaningful opportunities for people to engage with a range of art and education experiences.
The Museum's Center for Art + Environment is an internationally-recognized research center dedicated to supporting the practice, study, and awareness of creative interactions between people and their environments. The Center houses unique archive materials from more than 1,000 artists working on all seven continents, including Cape Farewell, Michael Heizer, Walter de Maria, Lita Albuquerque, Burning Man, the Center for Land Use Interpretation, Ugo Rondinone's Seven Magic Mountains, and Trevor Paglen's Orbital Reflector.
Special event listings and highlights
FIRST THURSDAYS:
Meet friends and explore the galleries at this lively monthly social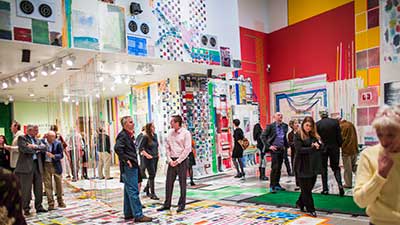 event featuring live music, performances and specialty refreshments. Hosted by Great Basin Brewing Company and KTHX Radio, this long-standing gathering welcomes guests and members alike.
Hands ON! Second Saturdays:
Estelle J. Kelsey Foundation Hands ON! Second Saturdays offers monthly free admission, hands-on art activities, storytelling, a docent-guided tour, live performances, and community collaborations.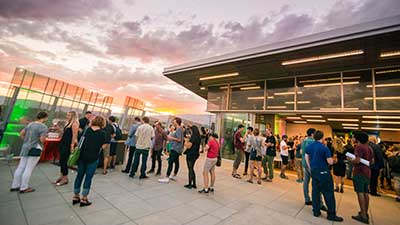 "Art Investigators" provides children the opportunity to engage with Museum staff and take a closer look at artwork while engaging in a dialogue about key pieces. New exhibitions, community collaborations, cultural explorations, guest performances and monthly themes rotate in this engaging series of monthly programs. .
Sunday Music Brunch:
Chez Louie hosts live music and brunch every Sunday from 10 am to 2 pm.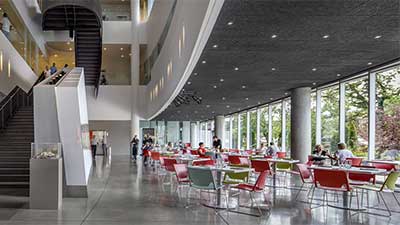 With a refined menu of creative dishes, mimosas and a Bloody Mary Bar, Sunday Music Brunch is the perfect precursor to an afternoon in the galleries. Museum members receive a 10% savings. Reservations strongly encouraged at 775.284.2921.
Guided Tours:
Create a personal experience with a guided docent tour.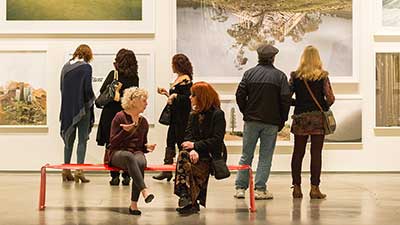 A docent will guide you through the galleries, offering insight and history to the artwork on view. Guided tours are offered Saturdays and Sundays at 1 pm, Wednesdays at 1:30 pm and Thursdays at 5 pm (except First Thursdays).
Ticket prices: General Admission  – $10, Students/Seniors (60 and up) $8, Children 6 to 12 years $1, Children 5 and under FREE, Nevada Museum of Art Members FREE, High school students with valid I.D. FREE