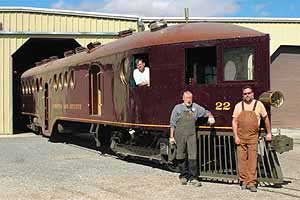 The 19th century locomotives, tenders and cars on display are so enormous, so painstakingly restored and so immaculate that they loom like huge sculptures, idealized forms rather than working machines.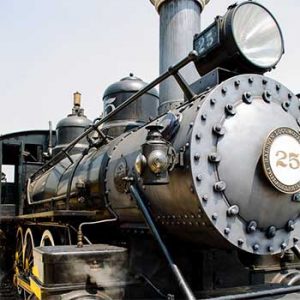 That's not a criticism, quite the opposite: the effect is powerful. And besides, the museum maintains a busy Operating Schedule for motorcar and steam trains on the Museum grounds, offering steam train or motor car rides every weekend, May through September, and a few select dates in October and December. Trains leave from the Wabuska Depot (at the main entrance to the museum property) and ride a 2,000-foot radial loop around the museum grounds. Steam train rides are approximately 40 minutes long, motorcar rides are approximately 20 minutes long.
Select pieces in the collection are restored and operated to demonstrate steam and early gasoline technology and provide visitors with a first hand experience with railroad history through the sights, sounds and sensations of a train ride.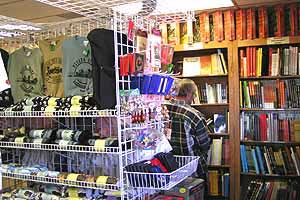 The building also houses one of the best take-a-present-home for the kids (or grand-kids) gift shops in Nevada. It's railroad oriented, which means there's something here for everyone (does anyone have too many striped engineer's caps?).