To help defray the expense of maintaining the ramshackle old town, Sheriff Stone has renovated two homes and four cabins as overnight rentals.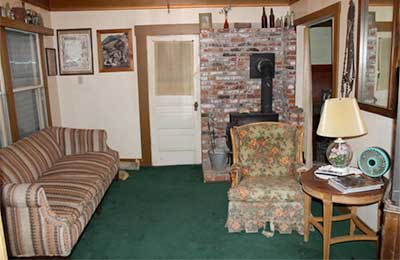 You will never have another experience like this one. Here are the options:
The Senator Wiley Home is a 2 bedroom house with living room, dining room, full bath with tub, shower, toilet & sink. This is the Presidential Suite, with a refrigerator, microwave & coffee maker.
Harry Wiley served in the Nevada State Senate and his wife Ora Mae was the postmistress her from 1942 to 1967. The post office closed in 1968.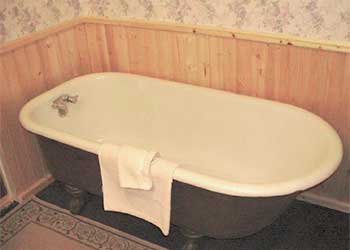 The Radkie House is a Deluxe Cabin, with a bathtub, toilet & sink with running water; a kitchenette with refrigerator, coffee maker & microwave. What makes it Deluxe is the refrigerated air conditioning — heavenly on summer afternoon.
There are four excellent Standard Cabins available: Stone's Cabin, Andre's Cabin, Hornsilver Cabin and the House of Payne, and four more cabins are currently being renovated. Electric hookups are available for RVs, with plenty of available landscape for dry camping.