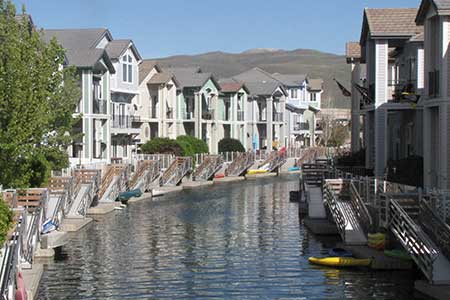 The Sparks Marina is a combination commercial/residential development of considerable appeal. Take Sparks Boulevard north north from I-80 to Lincoln Way and turn west; or take McCarran north from the freeway and turn east at Lincoln Way.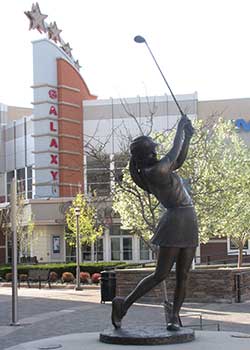 Legends Outlet Mall is a treat for the eyes, so imaginatively designed that it stirs your own imagination to wander through it. Even if you are not a shopper you will enjoy just walking around.
And if you are a shopper? Paradise: Outlets from Nike, Adidas, Converse, Gap to Ann Taylor, BCBG, Banana Republic , Bath & Body Works, Styles for Less, Lane Bryant, rue21, Forever 21 and Old Navy.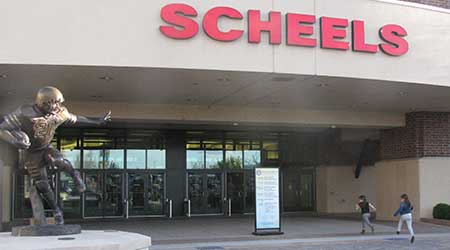 There is an adjoining Scheel's store which was designed by an architect who was obviously given free rein, and it's an exuberant environment, to the point of translucent columns that are aquariums stocked with bored fish, a full-size Ferris Wheel, and a set of life-sized Presidential dummies spaced along the second floor balcony.
Even if you don't need a kayak, ask to see the one with the little paddles in its belly that you pump with your feet.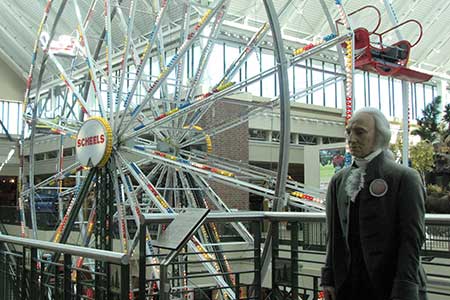 Legends, with its eight restaurants and its near neighbors — TJ Maxx, Lowe's and Target among them — are part of the Sparks Marina — what, development? neighborhood? district? — which is based around the large unexpected expanse of water called Sparks Marina Park Lake. It's another surprise in this surprisingly interesting area, and you'd never know it was once the eye-sore and economic blight called the Helms Pit.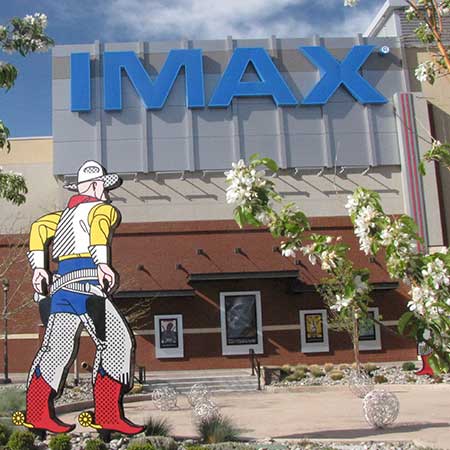 In 1987, petroleum products and solvents were discovered seeping into the southwest wall of the pit along and traced to a tank farm a mile west. The site was declared a Toxic Superfund Site and the resulting nine-year cleanup resulted in a pristine parcel for the City of Sparks to make into a park and 30-foot recreation pond. But in January 1997 the Truckee River provided a surprise redesign of the project by flooding and filling Helm's Pit to a depth of 100 feet with an area of about 77 acres, as it is now.
To keep the lake at this level, some 2.3 million gallons of water every day are pumped into the Truckee River. Fishing Season is open year around, 1 hour before sunrise to 2 hours after sunset. Limit is 3 game fish. There are four species of trout in the lake, two of catfish, two of bass and one green sunfish.
Outlets are located at 1310 Scheels Drive, Sparks NV