Spencer's Hot Springs is one of Nevada's best treats for the traveler, a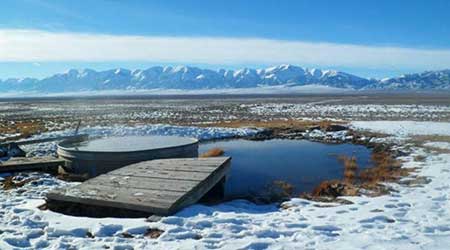 handful of tubs and small ponds filled with naturally hot water. It's on public land and open to all, with no admission fee, no hours and no rules except the Golden Rule.
From Austin drive east over the Toiyabe summit to Nevada Route 376, turn south about a quarter mile and then turn east on the road to Toquima Cave. About 6 miles along you'll see the steam wafting up out of the sagebrush — on a cold day. The closest pool to the road is a stock tank. There's also a natural pool with a sandy bottom.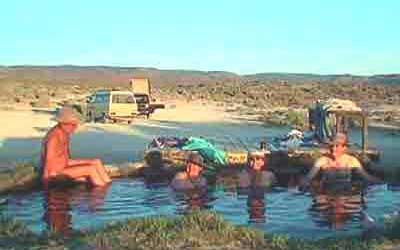 If there's an open spot, it's yours. If not, you might have to wait a while for a tubfull of bathers to emerge and head out; it's first-come first-served; bring a book. Oh, and there are no bathrooms or potable water. 
Water temperatures are consistently at or about 130 farenheit year-round, so Spencer Hot Springs are particularly enjoyable in the winter months. 
 Always test the temperature of the water before getting in
 a natural hot spring. Even well-known springs can drastically change temperatures, so testing the water each time will ensure you don't step into a spring that will scald you.