The Virginia & Truckee Railroad offers 7 daily historic narrated steam or diesel train rides through the steep and scenic mountains of Virginia City to Gold Hill and back.
Virginia City was "The Richest Place on Earth", a metropolis built on top of one of the largest deposits of silver and gold ever found, forever known as the Big Bonanza.  The Comstock Lode silver discovery shaped mining throughout the world for the next 50 years.

The V&T is by far the most famous of all American short lines, operating from 1869 to 1950. It was revived by Robert C. Gray in 1976, who had been a passenger on the last train to Virginia City in 1938.
Today the V&T is 150 years old and still steaming for you to relive the days of gold and silver mining on the Comstock.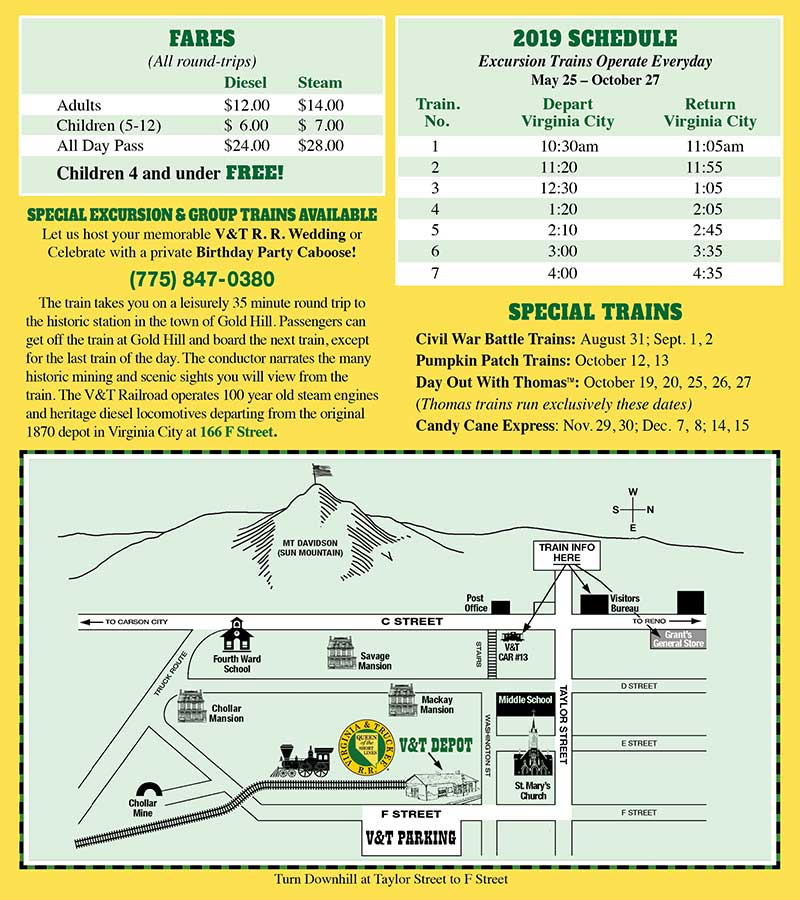 The history of the V&T's restoration is interesting too. It was the dream of one man, Bob Gray, and he made it come true.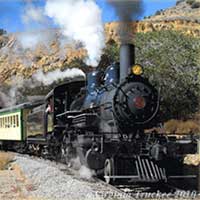 In the 1960s Bob began acquiring property from the former V&T rail line from Gold Hill to Virginia City. The first trains went into operation in time for the United States Bi-Centennial celebration in 1976. At first he leased a trainset from Short Line Enterprises, but over time the V&T has purchased its own rolling stock and now maintains a full fleet of steam and diesel locomotives, awaiting your arrival.