Ely has become known as the "City of Murals". 

Thanks to the efforts of the Ely Renaissance Society,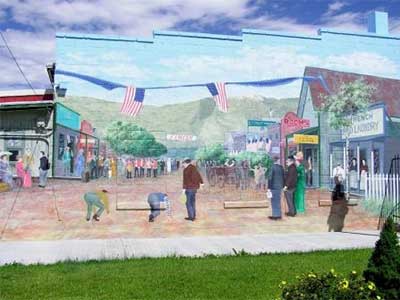 the Museum received the first mural in Ely, painted in the year 2000.  The $20,000 mural titled the "4th of July" was painted on the outside of the main museum building by Colin Williams.
Step Back in Time
Experience the 1940s when you visit our satellite museum in McGill.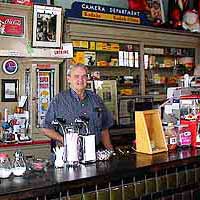 The old McGill Rexall Drug Store and 1930s soda fountain along with the entire inventory was presented intact to the Museum by the heirs of Gerald and Elsa Culbert who owned and operated the museum between 1945 and the mid 1980s.From Ely drive north 15 miles on US 93, you'll see it on your right in the center of town.
The museum's exhibits include structures like the Nevada Northern Railway depot from Cherry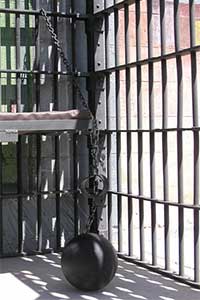 Creek, brought from the old mining town in 1990.
The one-room schoolhouse from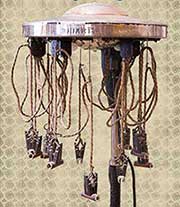 Baker is here, and so is a jail cell from the old Ely City Jail.
There are more items on display, large and small, and interesting curiosities from local life in the 20th century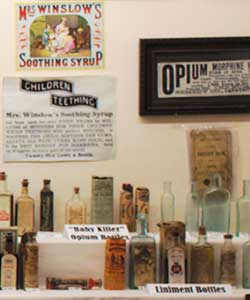 along with a mineral collection and early record books of White Pine County and businesses, used by historians in their research about the area and its people.
Don't forget to visit our Gift Shop.  We have Nevada and other history books, USGS Topographical maps, post cards,  jewelry, and more.