Featured Event:

The Las Vegas Hawaiian Civic Club presents its 24th Annual Prince Kuhio Ho'olaule'a Pacific Islands Festival. Enjoy two stages of entertainment courtesy of our Events Plaza Amp...

September 15 @ 10:00 am

-

September 16 @ 6:00 pm
<!=========Events Timeline Template=========>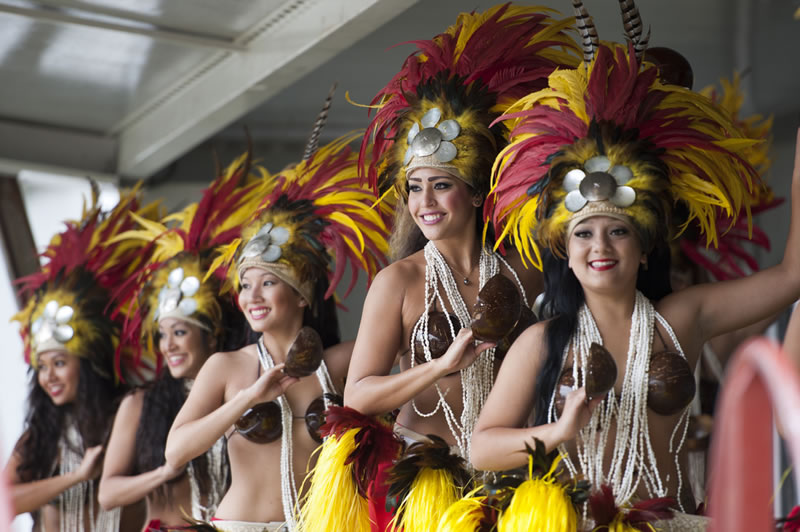 The Las Vegas Hawaiian Civic Club presents its 24th Annual Prince Kuhio Ho'olaule'a Pacific Islands Festival. Enjoy two stages of entertainment courtesy of our Events Plaza Amphitheater and Convention Center lawn in Henderson. There will also be craft vendors, commercial vendors, food vendors, a health and job fair and a children's craft area, pony rides […]
Find out more »
The Las Vegas Valley is an uneven sweep of gritty brush-tufted desert with ash-heap mountains on every horizon. In barely four generations a small green smear on this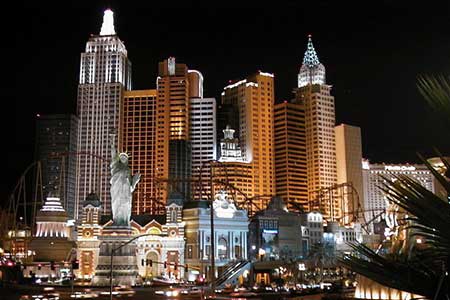 dry desert floor has become Mother Earth's hottest erogenous zone and produced Las Vegas, the greatest boomtown in history, and the first city of the 21st Century.
Las Vegas is one of the great man-made wonders of the modern world, far more impressive than nearby Hoover Dam. It's an unofficial International Park, privately owned and paid for by the direct, voluntary financial support of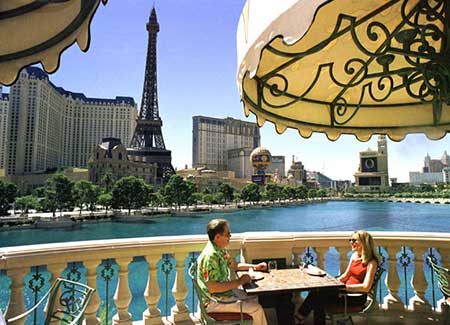 citizens from every nation on earth. The Las Vegas Strip is as familiar an American landmark as the Statue of Liberty, and Las Vegas is the best-known city in the world. More than two million people now inhabit the valley, the youngest and brightest new urban center in the American Southwest.
In Las Vegas the central nervous system is seduced by the eager promise of pleasure on every side. Everything that money can buy is available here, from primitive excitements to exquisite ecstasies.
This is one of the world's great cities for dining, always one of Las Vegas' attractions. Great chefs are a three-generation tradition now, and the buffet is a local art form. In fact, Las Vegas is now a better town for restaurants than San Francisco.
Entertaining visitors is the industry here, and for more than 60 years Las Vegas has amazed the world with its extravagant ways of doing it. It is no accident that the iridescent pyramid of the Luxor outshines anything the Pharaohs ever dreamed of, and — say, doesn't the New York skyline look great against the Spring Mountains?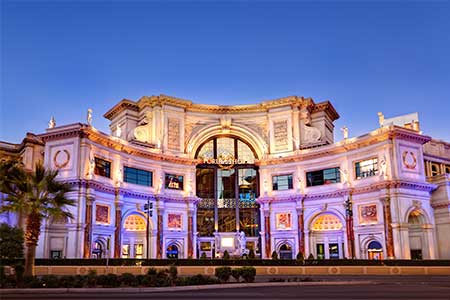 Shopping was once an afterthought, but now malls and Outlet stores dot the Las Vegas Valley. First was the Boulevard Mall on Maryland Parkway, and the Fashion Show Mall was a glamorous sensation when it opened on the Strip. But the Forum Shops changed everything. Adjoining Caesar's Palace, a maze of Roman streets, enclosed and air-conditioned under a sky of painted clouds, that gently changed from fleecy white to rosy pink to glowing gold over a great, sculpture-fountain at their center while shoppers shopped. And once an hour the statues on the fountain come stunningly to life to the astonishment of all — a new astonishment in this astonishing city and it was all about shopping.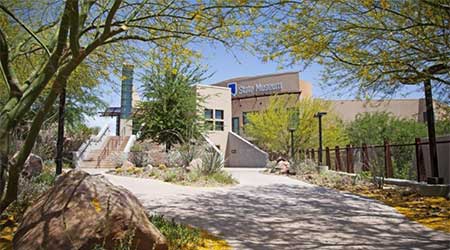 There are many Museums in the Las Vegas Valley. The Nevada State Museum and Historical Society is at the Spring Preserve, a rather fabulous campus serving as a teaching facility, art gallery, historical exhibit, performance theater, children's activity center, and wildlife habitat not to mention the Wolfang Puck restaurant. The Mormon Fort, first permanent intruder outpost in the Valley, is now maintained as a postage stamp-sized State Park.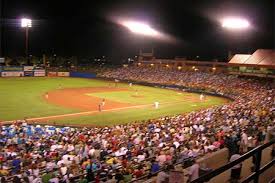 Cashman Field is a baseball stadium with exhibit and convention space, and a theater where road show productions are staged. Best of all is the ball park where the Las Vegas Area 51s play AAA Pacific Coast League baseball, the final step up to the big leagues.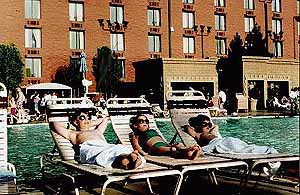 Its bargains, pleasures and excitements aside, Las Vegas is its own greatest attraction, the likes of which the world has never seen before and may never see again. It is surrounded by a superb system of parks and lakes, water sports, the Colorado River, near-virgin wilderness — even a small ski area — all of it easily accessible by car.
Las Vegas is now a ranking sunbelt city with diverse business interests and worldwide connections. No other American city combines the attitudes of the frontier past with so confident a vision of the future