Featured Event:

Travel to Ely on US Highway 93 or US Highway 50 for the annual Ely Shoshone Tribe Fandango that will feature Gourd Dancers, a Jackpot Horseshoe Tournament, Sand Volleyball Parade a...

July 26

-

July 28
<!=========Events Timeline Template=========>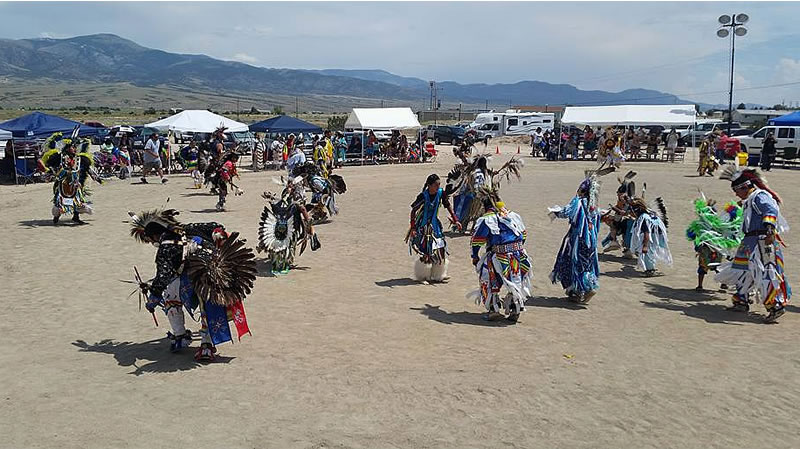 Travel to Ely on US Highway 93 or US Highway 50 for the annual Ely Shoshone Tribe Fandango that will feature Gourd Dancers, a Jackpot Horseshoe Tournament, Sand Volleyball Parade and culminating in a Powwow celebration on Saturday. Notable Event Features Opening Ceremony Friday: 6:30pm Parade Saturday: 10:00am Powwow Saturday: 12:00pm and 7:00pm Handgames Sunday, […]
Find out more »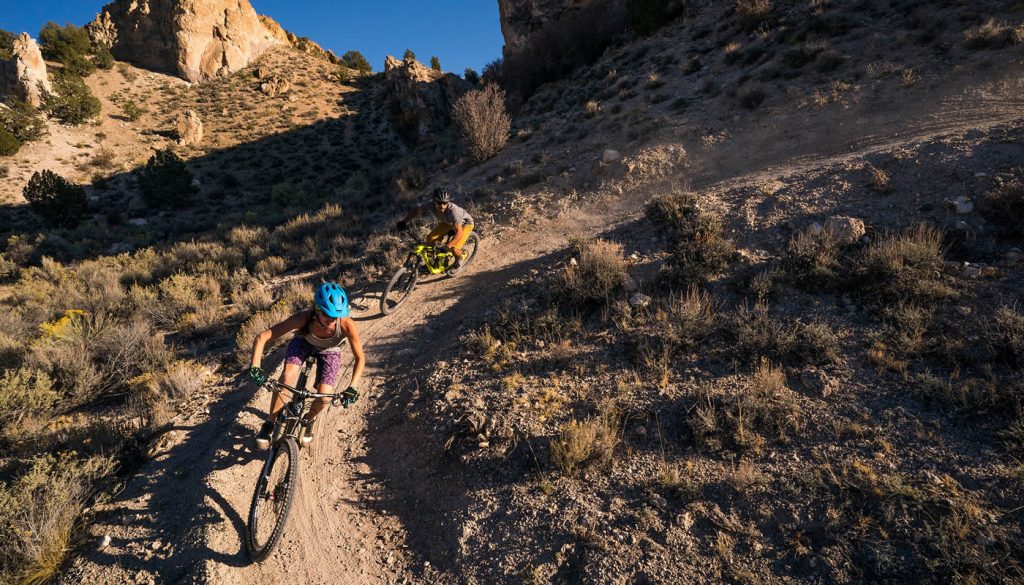 Calling all Cyclist! Enjoy the miles of scenic beauty as you ride along Nevada's first Scenic Byway, Highway 93. Pedal past the 1920's mission-style depot in the railroad town of Caliente and through the historic mining town of Pioche. Tour through four of Nevada's scenic State Parks: Kershaw-Ryan, Cathedral Gorge, Spring Valley and Echo Canyon. […]
Find out more »
Ely is the great city of eastern Nevada, located where the southern end of the Steptoe Valley meets foothills of the Egan Range, at the 3-way intersection of Highways 6, 50 and 93.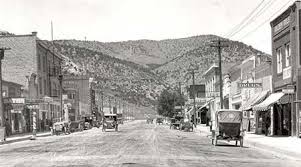 Ely offers many excellent lodging, dining and recreation opportunities in magnificent natural surroundings.
Ely was established in the 1870s as a stagecoach station and post office on the road to Pioche. Only after it was designated the White Pine County seat in 1887 did the population climb to 200, and it wasn't until 1906 that the immense copper deposits near Ely began to attract attention away from the failing gold mines at Ward, Cherry Creek, Osceola and Taylor.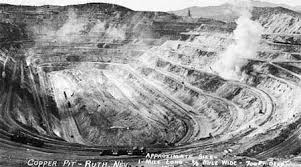 The Kennecott Copper Company began acquiring Ely copper mining companies in 1915 and for three generations the story of Ely — and then Ruth and McGill — was all about copper. By 1958 Kennecott's acquisitions resulted in control of the region's copper mines and dominated the local economy. That lasted 20 years; in 1978 the copper mines at Ruth closed, the smelter at McGill closed, the railroad closed, and most of Kennecott's 1500 local employees were laid off. Kennecott's departure changed everything, at first for the worse but eventually maybe for the better.
The loss of those local jobs was a huge blow, but among other things it prompted a group of local citizens to establish the Ely Renaissance Society. To help spruce up the aging and increasingly seedy 11-block central core of the city, and to create a new attraction, the Society embarked on an ambitious program of painting murals on many of Ely's downtown buildings. Depicting local subjects in a variety of styles, the murals and other outdoor art provide Ely with an interesting new character.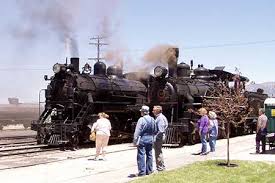 As a parting gift to the city of Ely, Kennecott handed over the Nevada Northern Railway. This authentic operating railroad from the early 20th century is now a powerful magnet bringing visitors from all over the world, with special events throughout the year.
The White Pine Public Museum at 2000 Aultman Street is the showplace for a mineral collection of considerable variety, and for unique items like the home-made cannon which once guarded the Court House in Hamilton. Admission is free.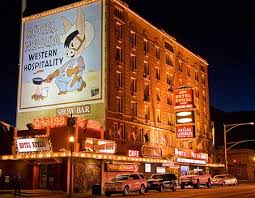 The 6-story Hotel Nevada & Gambling Hall presides over downtown as it has done since 1928. For three generations it has been the city's principal hostelry, and for 20 years — until 1948 — it was Nevada's tallest building. Along with much of the downtown, it had become shabby, but murals by Nevada's favorite artist Larry Bute decorate the hotel inside and out. Deluxe rooms are named for the celebrities who have stayed there over the years — Hoot Gibson, Ingrid Bergman and Tennessee Ernie Ford among them — and the 6th floor suite, once reserved for visiting Kennecott executives, has been made even more luxurious with a hot tub.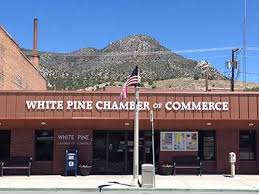 There are many lodgings options along the main routes of travel, and good food all over town. The White Pine Chamber of Commerce on Aultman Street is the local Visitors Center, with current information on all local and regional topics.
Another great attraction for visitors is Mom Nature, and the magnificent surroundings.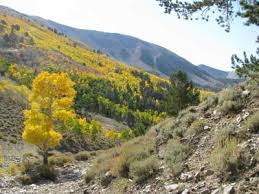 Great Basin National Park provides an obvious and rewarding destination, but there is no limit to the outdoor recreation here. Hunting, fishing, camping, hiking, exploring, cross-country skiing and anything else you enjoy doing outdoors is available in the countryside around Ely.
You can make a quick tour — perhaps two hours if you can do it without stopping along the way, or bring your fishing gear and take all day — of the high country by taking the Success Summit Loop Road through the Schell Creek Range to the east. Access is via U.S. 6/50/93 east out of town. The road winds north past Cave Lake and several campgrounds in the forested heights and takes 33 beautiful miles to find its way back to US 93 north of McGill. If you enjoy the great outdoors, Ely will be one of your favorite Nevada destinations.
You can read our Ely correspondence here