Genoa EventsAwaiting you in Genoa

GENOA (pronounced Juh-NO-uh) IS THE OLDEST permanent settlement within the present state of Nevada, and one of the most attractive villages anywhere in the American West.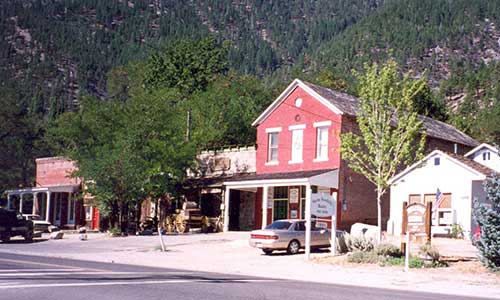 Established as a trading post in 1851 to serve the wagon trains as a resting place between the open desert and the granite barricade of the Sierra Nevada, Mormon Station (as it was called then) became a small farming center.
Small as it is, Genoa provides a very pleasant afternoon and as deep into the evening as you're prepared to go. The Country Store on the corner is a good place to have a mid-stroll snack, and your wanderings should take you across the street north to Mormon Station State Park, and then across the street west to the old brick Genoa Courthouse Museum, where murderers, stagecoach drivers and Pony Express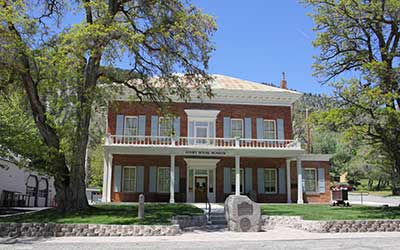 riders share exhibit space with butter churns, plow harnesses and the other less spectacular aspects of pioneer life.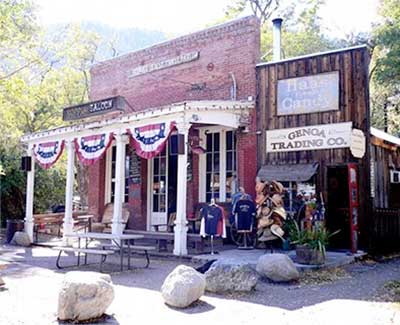 The Genoa Bar, oldest in the state, is now serving whiskey in its third century. A few years ago its claim to antiquity was challenged by the Delta Saloon in Virginia City, but the Delta had moved once since it opened its doors on C Street in 1860, and so the Genoa Bar is secure in its championship. The tree at the center of town was used to hang an offender in the early days. Walk north some more and then west again to the cemetery to spend a pleasant half hour wandering the monuments and enjoying the heavenly view: snow-capped mountains floating in the bright blue sky above, and at your feet the evidence of mortality.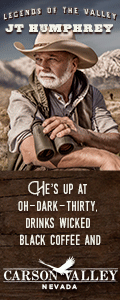 The wonderful David Walley's Hot Springs Resort is a few minutes south, near the foot of Kingsbury Grade.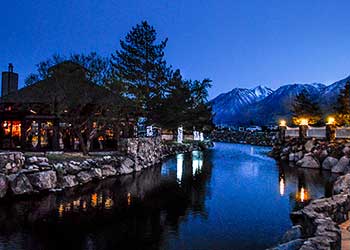 You can swim and soak in the natural hot spring fed pools the way the Indians did before their world crumbled, and the way the Comstock wealthy did afterward. There are overnight accommodations and luxurious amenities. The Pink House has been reborn as a charcuterie and if you've had the foresight to book ahead, you can proceed to your room at one of the comfortable bed & breakfasts.