Austin EventsAwaiting you in Austin

In 1860 the Pony express was established, choosing a more direct route across Nevada to the south of the longer, easier Humboldt Trail. Westbound riders surged up over the Toiyabes and picked their way down the step west side into the Reese River Valley and the station a few miles beyond at Jacobs' Station. The competing transcontinental telegraph used the same direct route; when it was completed in October 1861, the brief era of the Pony express was over.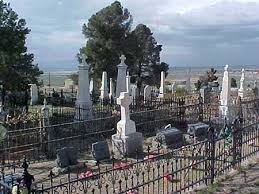 It was the next spring that one of the former express riders still hanging around followed a straying horse up Pony Canyon and found silver. The Rush to Reese River brought hundreds of eager hopefuls who established a small settlement called Clifton at the mouth of the canyon and began taking up claims and establishing businesses. The next year an energetic promoter named Dave Buel platted the townsite in Pony Canyon nearer the mines, named for his partner Alvah Austin, and for 20 years Austin thrived on silver.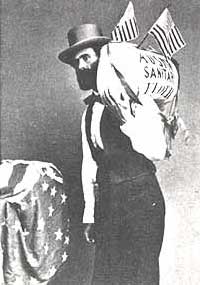 In 1864 a local grocer began what seems to have been the first national fund-raising campaign by auctioning off a sack of flour to benefit the Sanitary Fund, a precursor of the Red Cross devoted to hospitals for civil war soldiers. He started in Austin, and each buyer of the flour gave it back to be auctioned again. So he took it to Virginia City and Gold Hill, Carson City, Sacramento, San Francisco and eastward, Auctioning the flour sack again and again.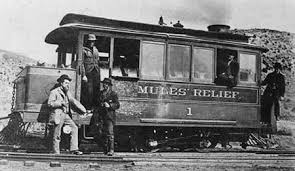 By 1865 Clifton had been abandoned and Austin was Nevada's second largest city, headquarters for the prospectors who trekked out in every direction in search of new mineral discoveries, and for the camps which sprang up around the strikes they made. More than 60 mining districts were chartered by Austin-based prospectors in the 1860s and '70s, and more than 40 mining camps were settled. In Austin and its immediate environs, more than 2,000 mining and milling companies had been incorporated by 1865, many more than there were actual mines or mills.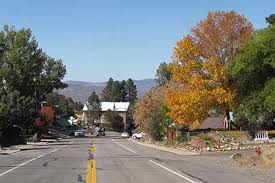 But by the early 1880s — just as the narrow-gauge Nevada Central Railroad was extended from the main line at Battle Mountain — the mines began to give out and the great city began a long slow slide that still continues. Without another industry to sustain it beyond the nearby ranches, Austin has become a "living ghost town", much to the annoyance of its residents.
With fewer than 200 residents, the old city still manages to provide for travelers along The Loneliest Road with three modest motels, two cafes serving breakfast and lunch, two gas stations, a couple of saloons and a handful of gift shops with an emphasis on turquoise, gold and silver.
The Chamber of Commerce is in the old Court House at the center of town, 2nd floor; there are stairs near the entrance and an elevator farther back.