Situated in Mason Valley on the Walker River, Yerington began its existence as a small trading post and whiskey store called Pizen Switch, a reflection on the poor quality of the whiskey. When the tiny settlement had grown to hamlet size, municipal pride demanded a more genteel handle and the citizens agreed on Greenfield. A few years later Greenfield became Yerington, as an enticement for H.M. Yerington to extend a branch line of the Virginia & Truckee Railroad their way, but H.M. didn't bring the railroad.
The Mason and Smith Valleys developed a significant agricultural presence, producing alfalfa, corn, onions, potatoes and a variety of other crops. The copper mines waxed and waned. After the outbreak of World War II the Anaconda Mining Co. bought control of the major mines, but decided against bringing them into large-scale production because of the long lag time required. When the Korean War broke out in 1950, however, Anaconda began producing copper under government contract. In 1978 copper mining ceased again, and bright turquoise-colored water began seeping into the great pit.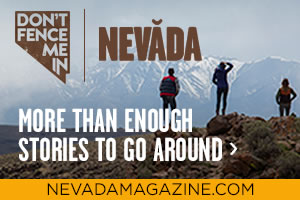 In the Indian Colony there is a monument to Yerington's only famous native, the Paiute prophet Wovoka. He was a major figure during the decline of the Indian nations. His vision of the return of the buffalo and of the Native American lifeways was an attractive prophecy to a people whose culture was melting inexorably away. The Ghost Dance movement was fervently adopted and spread through the Indian world, leading eventually to the slaughter at Wounded Knee. The granite monument that sketches his life stands within sight of the fields where his wickiup was before his death in 1932.
The Lyon County Museum at 215 S. Main displays an interesting variety of frontier memorabilia and includes some standing structures, among them a one-room eight-grade school house, and a 19th century grocery store, fully stocked with cash register at the ready. The Museum is open to the public for tours:Thursday through Sunday from 1 to 4 pm March 15th to Nov 19th. Thursday through Saturday Nov 20th to March 16th from 1 to 4 pm.
Yerington boasts the largest trap shooting range in central Nevada, the golf course is open all year, and a week-long summer softball tournament attracts teams from all around Nevada and the West. But one of Yerington's principal attractions is subtler: the unhurried, friendly way people here go about their business. I have watched a man spend ten minutes getting down a single block, amiably passing the time of day with four different neighbors.